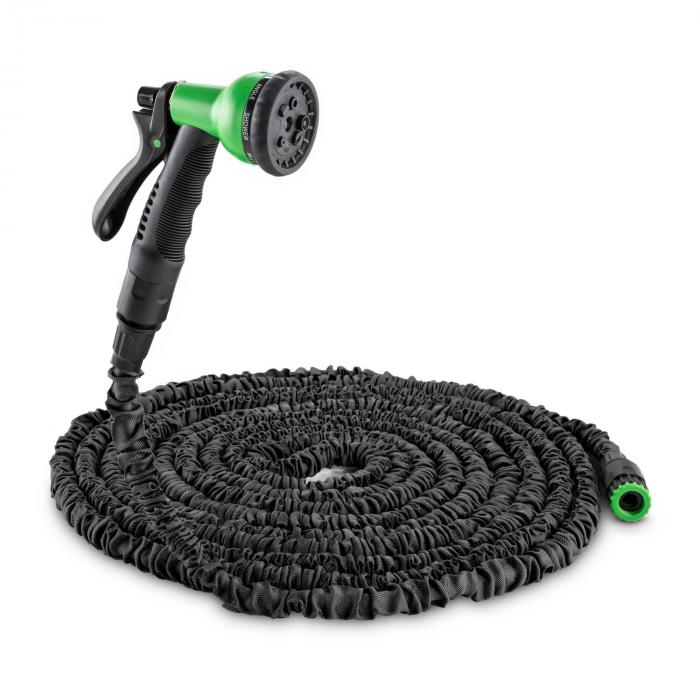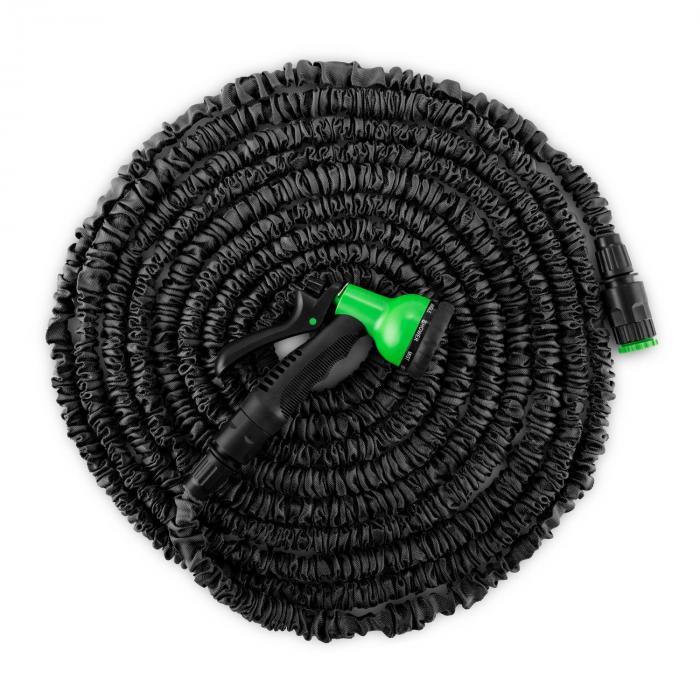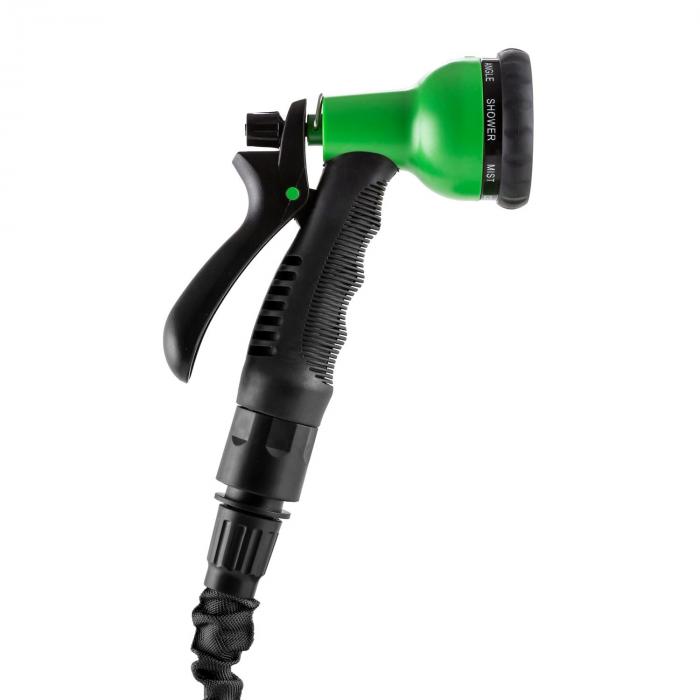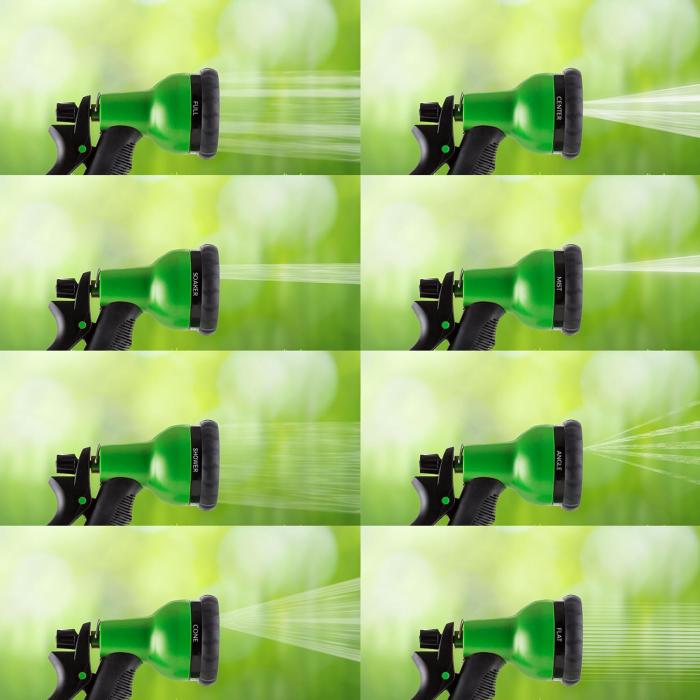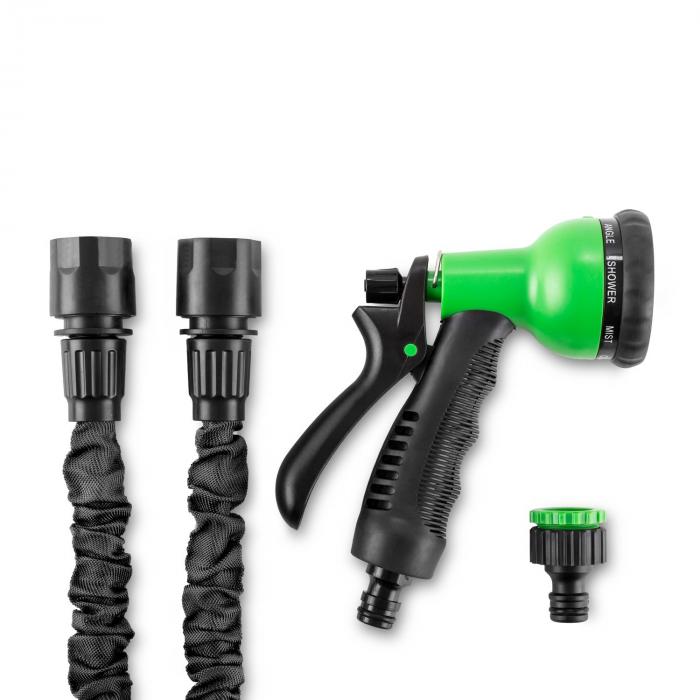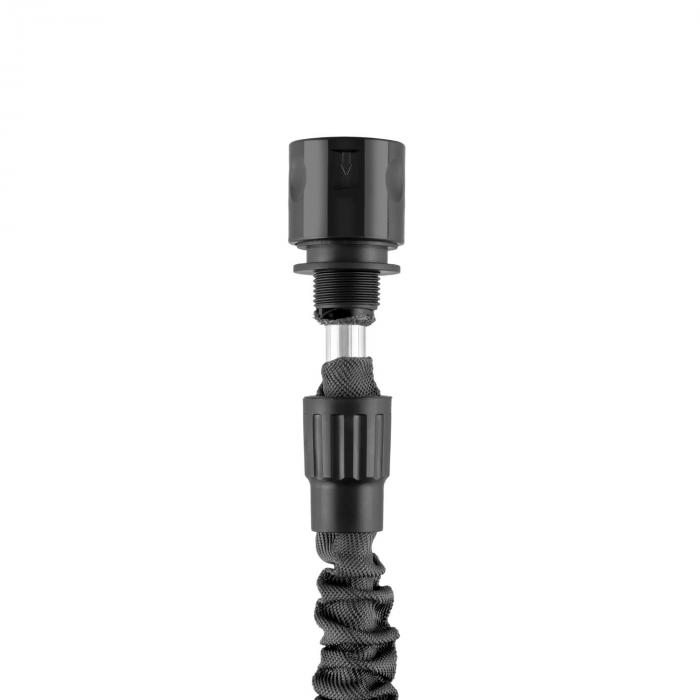 Manual
Item number: 10031314
Water Wizard 30 Garden Hose
You save 46%
Pre-order now
Available again from 20.07.2020
Top features
Extends to three times its own length
Self-retracting, light as a feather and does not tangle
8 function shower head
Shipping costs: from 0,00 €
The item is ready to ship and will be shipped immediately after receipt of payment.
You may change your order at any time.
Water Wizard 30 Flexible Garden Hose 8 Function 30 m Black
Let the water flow! The Waldbeck Water Wizard30 garden hose surpasses itself as a small water performer. You won't want to water the plants with anything else.
The Waldbeck Water Flex30 flexible garden hose is pure watering delight: no creases, no knots and so light that it feels like the plants are watering themselves. The two-ply hose material extends to three times its length, about 30 metres. After use, it empties itself and the material contracts back to its original length and in doing so, rolls itself up. This also makes it impossible for the hose to crease or knot. The supplied spray shower produces eight different water jets – from fine spray to hard jets, something for every desired application. The rip-resistant nylon material and the metal clips between the hose connector ensure you can enjoy watering for a long time.
Big things in small packages: The Waldbeck Water Wizard 30 water hose turns watering into a treat.
Available colours and lengths: black 30 m, black 15 m (product 10031311), black 22.5 m (product 10031312), orange 30 m (product 10031313)
User manual PDF
Product details
Top features:
Flexible grarden hose, extends to three times its own length
Self-retracting, light as a feather and does not tangle
8 function shower head
Improved attachment of quick-connectors and hose due to strong metal clips
Two-ply nylon plastic material for high-resistance agains weathering and water pressure
Uncomplicated quick-connector for easy connection to existing water systems
Properties:
Strong metal clips for fixing the hose to the quick-connector
Self-emptying hose, no need for time-consuming emptying after use
Definitive hose length dependent on the water pressure, up to 30 m
Pre-installed tap adaptor included
Ultra light latex nylon material from aviation industry
Spray functions: shower, mist, centre, flat, cone, soaker, full and angle
Scope of delivery:
1 x hose
1 x hand shower
1 x tap adaptor (preassembled)
1 x female quick-connector (preassembled)
Dimensions:
Hose length: max. 30 m
Hose diameter inner/outer: 6/9 mm
Weight: approx. 1.3 kg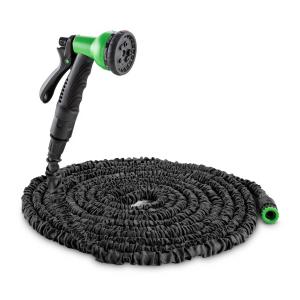 Water Wizard 30 Garden Hose
Extends to three times its own length
Self-retracting, light as a feather and does not tangle
8 function shower head
All purchases made between the 25th of October and the 31st of December 2019 can be returned till the 31st of January 2020.