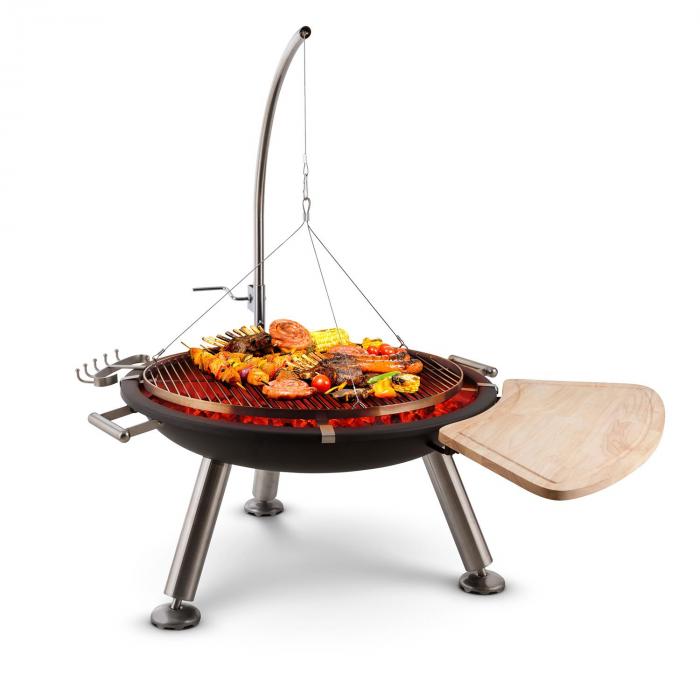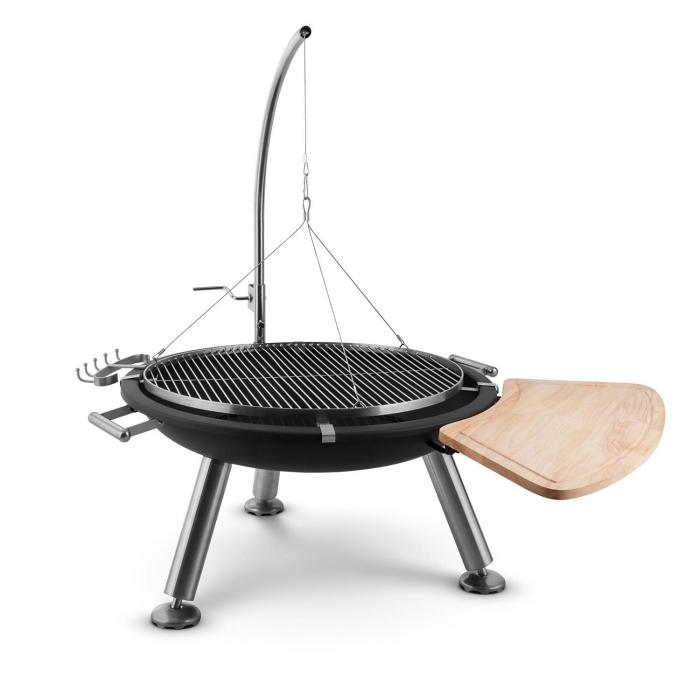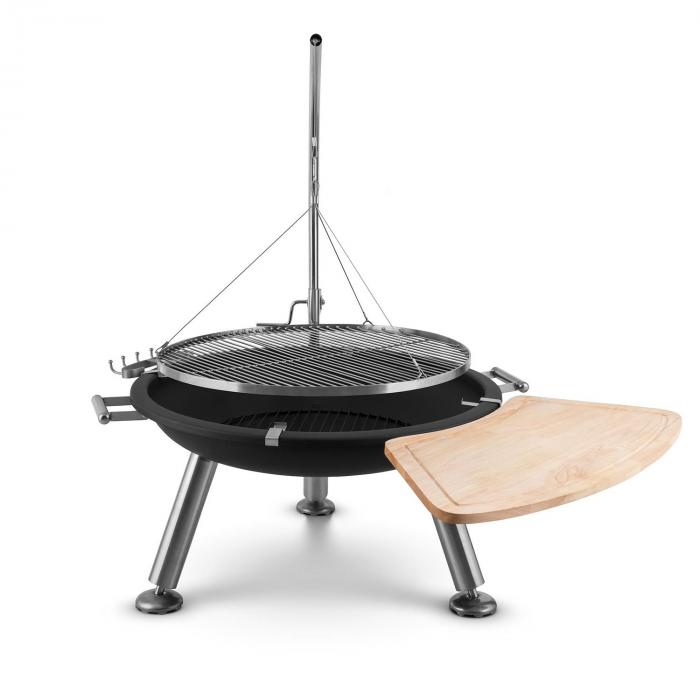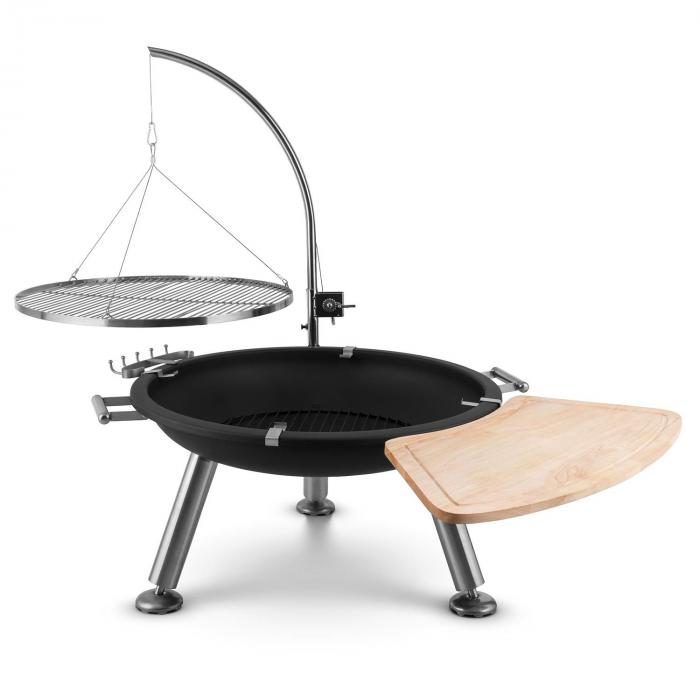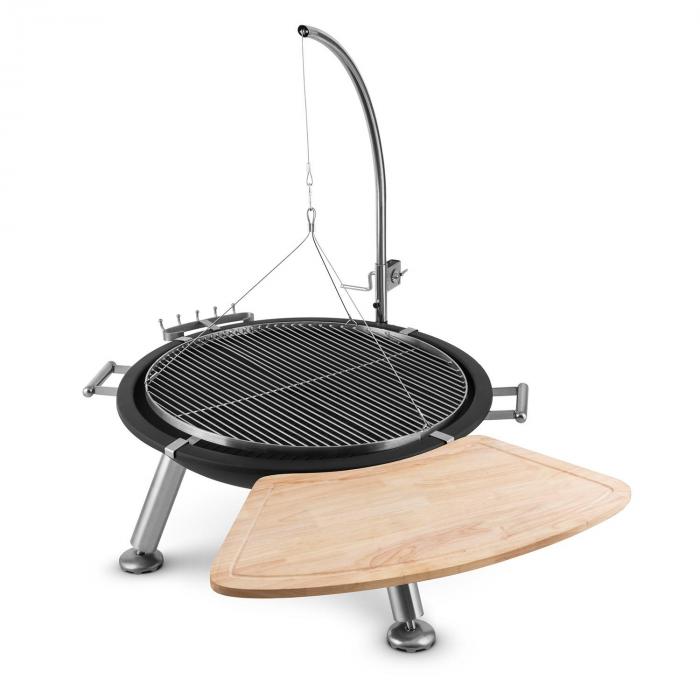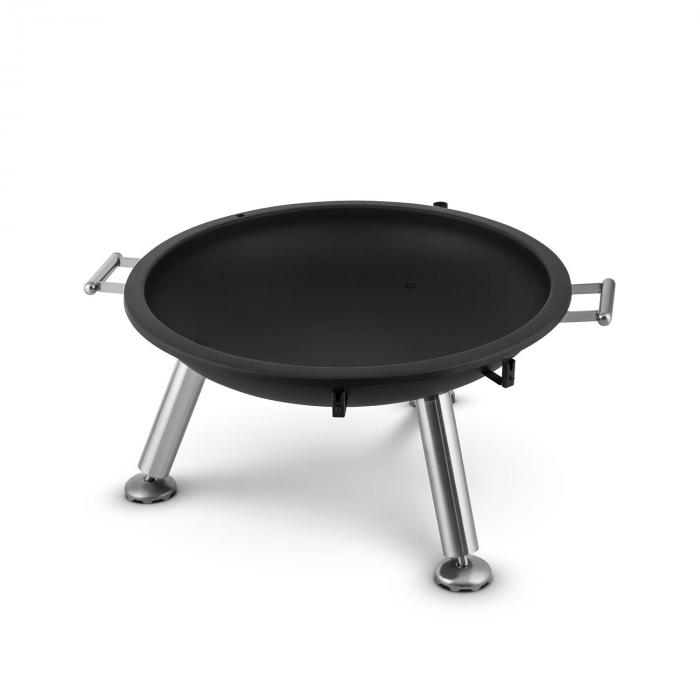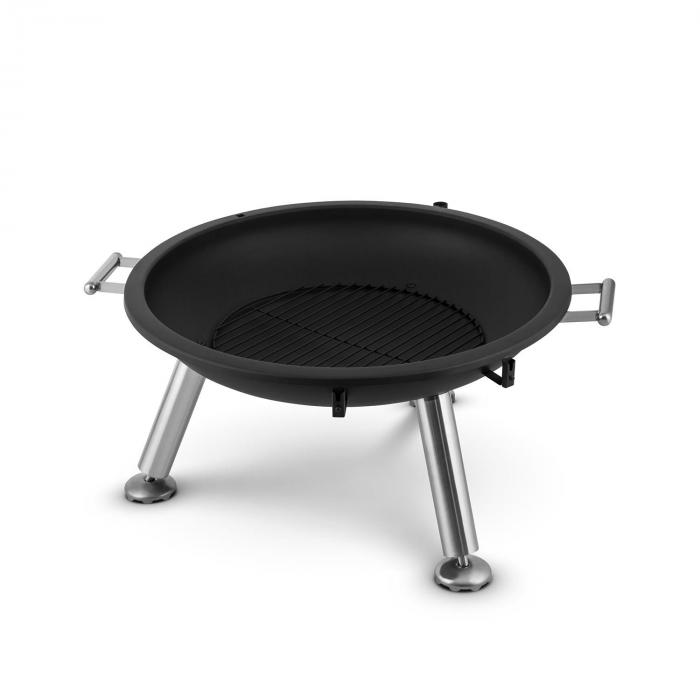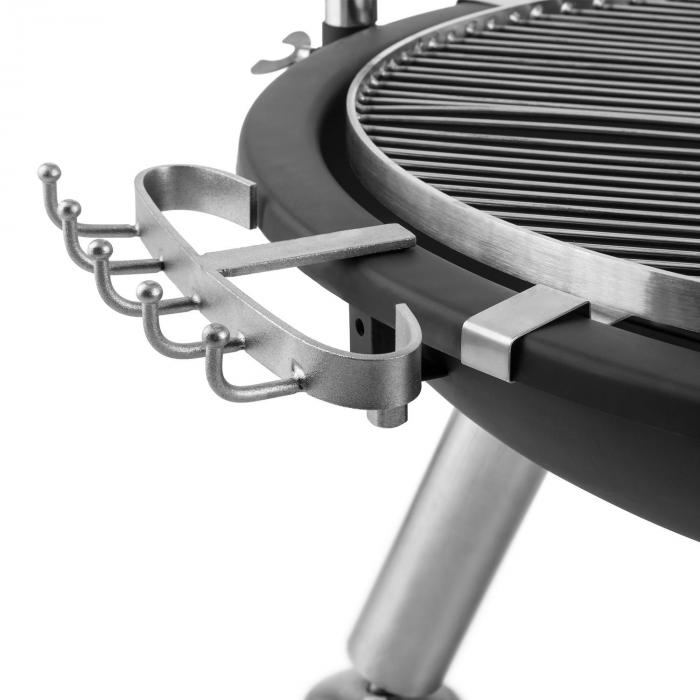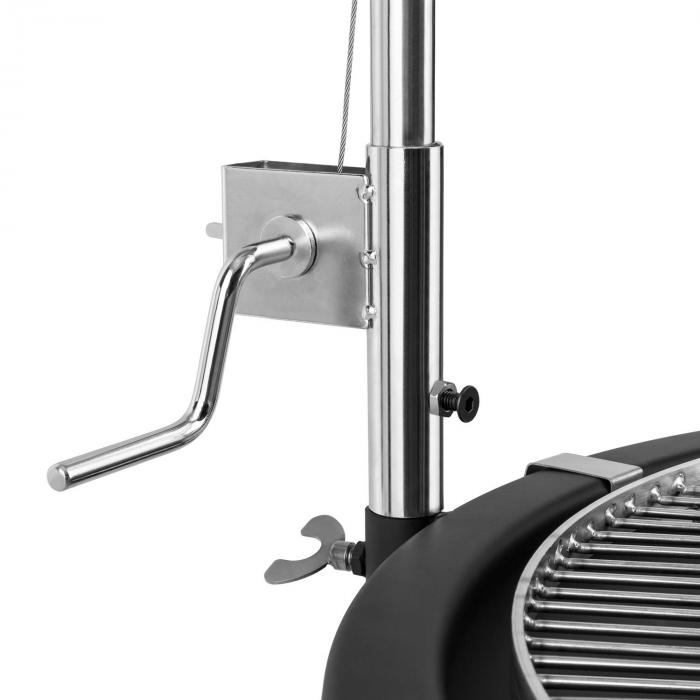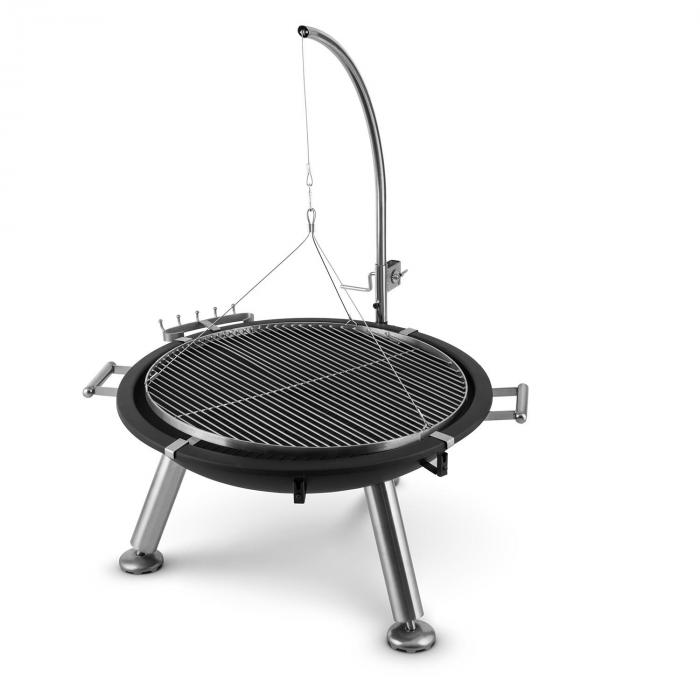 Manual
Item number: 10028486
Turion Gallows Swivel Grill
Delivery time: 3 - 5 workdays
Top features
Robust stainless steel swivel grill with 80 cm diameter of fire bowl
Grill surface with 70cm diameter
Fire bowl made from 1.5mm sheet steel
Shipping costs: from 0,00 €
The item is ready to ship and will be shipped immediately after receipt of payment.
You may change your order at any time.
Turion Gallows Swivel Grill Fire Pit 80 cm BBQ Charcoal Cable Stainless Steel
Discover the Saarland tradition of the swivel grill with the Turion gallows swivel grill from Blumfeldt. Generations of grill masters cannot be wrong: a free-swinging grill surface measuring 70cm suspended from a robust wire cable can rotate freely above the fire and embers, greatly reducing the risk of burning your food. Via a hand crank, the grill grate can be raised or lowered to adjust the distance to the fire without fear of burning your fingers. And for those who prefer grilling without rotation, the grill grid can simply be lowered to four stable retaining clips on the edge of the fire bowl. A safety edge on the grill surface ensures that sausages and other round grilled foods will not roll into the fire unintentionally.
The 80 cm diameter of fire bowl of the Turion is made from extra-thick, 1.5mm sheet steel and can withstand hot flaming wood, coal or charcoal fire without burning out. In order to ensure a safe and undisturbed campfire, the fire bowl can be separated from the gallows grill with a thumbscrew. Using the same screw, the grate can be tilted to the side to replenish fuel as needed. Particularly useful are the spring-loaded movable feet of the Turion, which ensure a wobble-free stance for the fire bowl on both even and uneven surfaces.
So that grilling is made even easier, Blumfeldt has equipped the gallows swivel grill with useful extras. A large wooden work surface may be mounted on the side of the fire bowl, which can be used either as a cutting board for preparing ingredients or a storage area for raw and cooked food, the grill master's drink, or sauces and seasonings. There is also an attachable hook strip featuring five holders for grilling utensils and barbecue gloves, so that the Turion keeps everything at hand as it is needed. Two handles on the fire bowl make moving the grill a breeze.
Whether you want to throw hearty barbecues or are looking for a cozy romantic campfire, the Blumfeldt Turion swivel barbecue and fire pit is ready to meet any needs.
User manual PDF
Product details
Top features:
Robust stainless steel swivel grill with fire pit and gallows suspension
Large, free-swinging grill surface with 70cm diameter
Fire bowl made from extra thick, 1.5mm sheet steel
Wire rope suspension with crank and cable seat for easy lifting and lowering of the cooking surface
Properties:
Grill gallows may be pivoted or removed by thumbscrew
Safety edge on the grill surface
Stable retaining clips for rotation-free bearings of the grill surface
Safety hook for locking of the cable
Attachable wooden workspace for use as a cutting board or shelf at the BBQ
Attachable hook strip with 5 suspensions for grill accessories or barbecue gloves
Fire pit with handles for easy shifting
Scope of delivery:
1 x grill (mounting kit)
1 x worktop
1 x hook rail
1 x grill grate
1 x ash grate
1 x English user manual (other languages: German)
Dimensions:
Dimensions grill (with hinged tray): 126 x 120 cm (ØxH)
Dimensions fire pit (without tray): 96 x 43 cm (ØxH)
Dimensions storage tray (trapezoidal): 46 x 35 x 80 x 2 cm (short edge x side edge x long edge x thickness)
Height grill gallows: 77 cm
Diameter grill: 70 cm
Max. lift of the grill surface: 25 cm
Weight (total): about 13.5 kg
Turion Gallows Swivel Grill
Robust stainless steel swivel grill with 80 cm diameter of fire bowl
Grill surface with 70cm diameter
Fire bowl made from 1.5mm sheet steel
All purchases made between the 25th of October and the 31st of December 2019 can be returned till the 31st of January 2020.