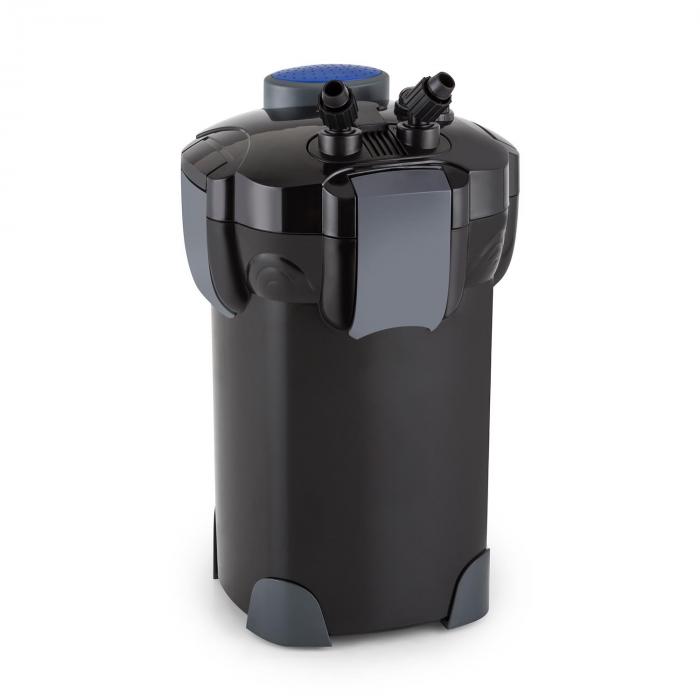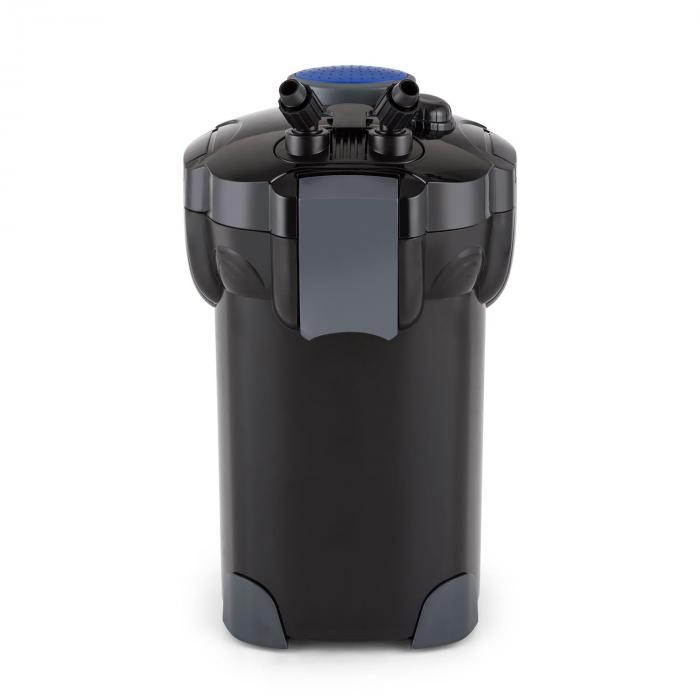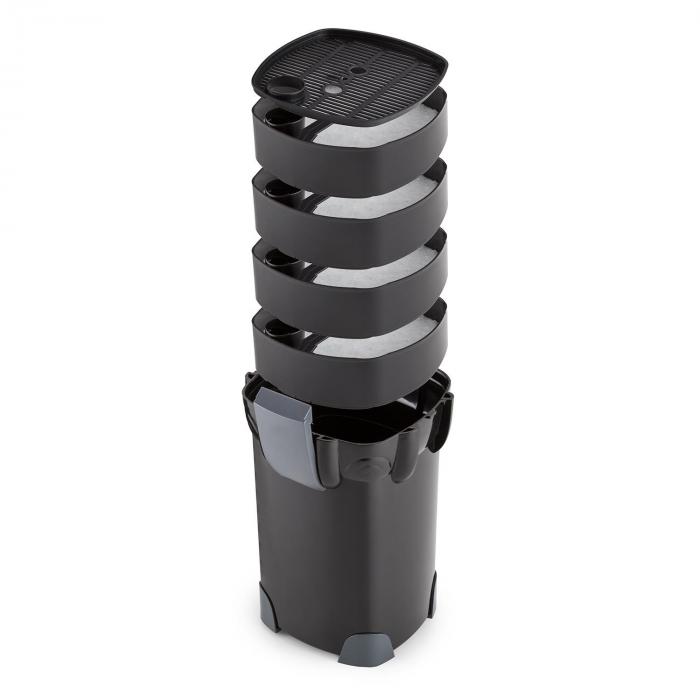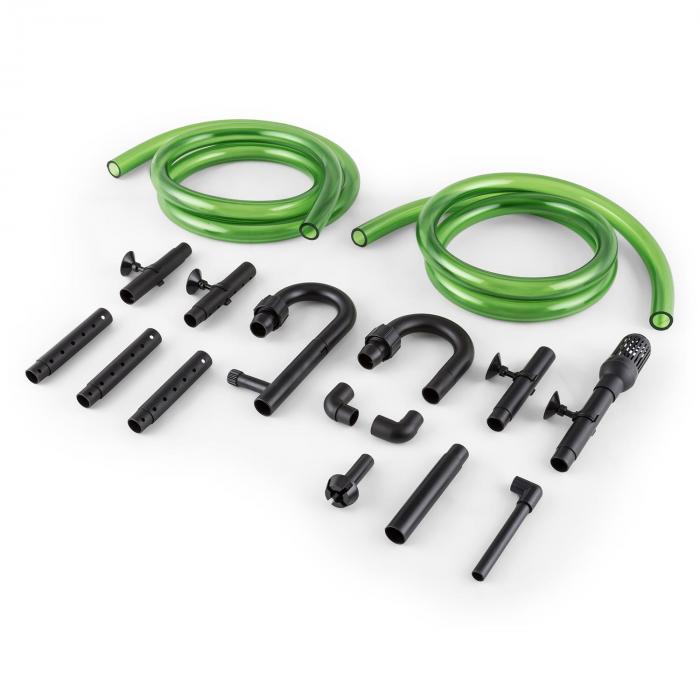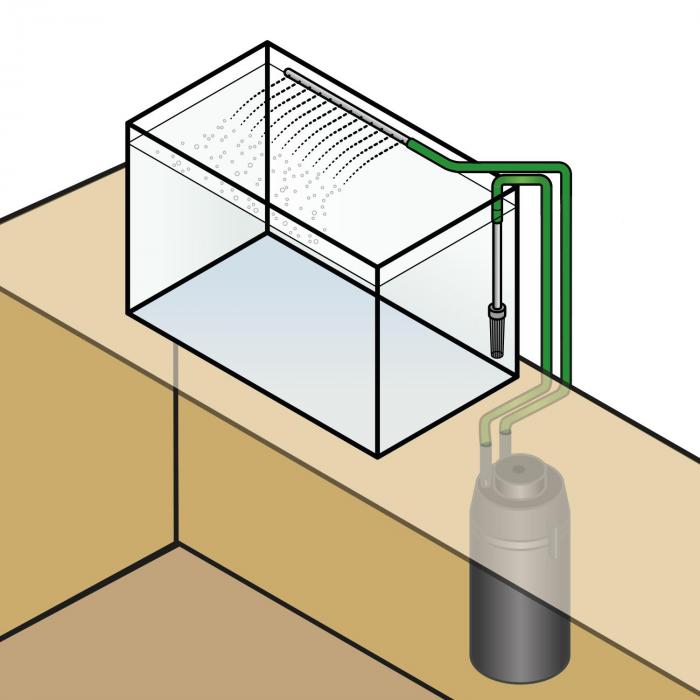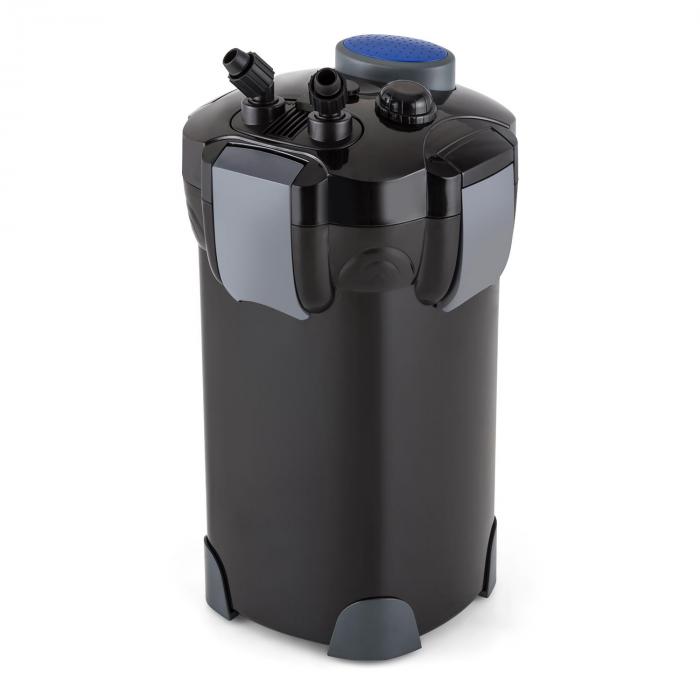 Manual
Item number: 10031069
Clearflow 18 Aquarium Outdoor Filter
You save 56%
Unfortunately, no articles are currently available
Top features
For aquariums up to 400 liters of water capacity
3-stage filter system
Economical 18 watt pump motor
Shipping costs: from 0,00 €
The item is ready to ship and will be shipped immediately after receipt of payment.
You may change your order at any time.
Clearflow 18 Aquarium Outdoor Filter 18W 3-stage filter 1000 l/h
For a clear view in the aquarium, the Waldbeck Clearflow aquarium external filter, using the latest filter technology to remove dirt from the water.
Its 3-stage filter system, consisting of three individually removable filter baskets, is hidden inside the water purifier. Each basket may be filled with different filter materials, e.g. organic balls, ceramic rings or filter wool for the removal of the different kinds of dirt and particle sizes from the water as it flows through them. An additional pre-filter basket collects coarse components from the water and prevents the clogging of the filters.
Up to 1000 liters of water per hour can flow through device thanks to the economical 18 watt pump motor. This is enough power to maintain good water quality even in larger aquariums up to 400 liters. Up to 1.4 m, the pump can lift the filtered water, which means that the Waldbeck Clearflow outdoor filter can easily be placed on the floor beside, behind or in a cabinet under the aquarium. The 1.6 m long inflow and outflow hoses provide an additionally free choice of placement. An innovative quick coupling system allows the supply and discharge to be separated from the device in just two steps, without having to disassemble the filter system. This makes it practically easy to wait or change the unit's filter. Additionally, as with an internal filter, you do not have to take apart half of the aquarium every time you clean the filter.
Water removal from or water supply to the aquarium is done by an easy to handle tube plug system with suction cups, which is placed on the aquarium wall under the cover or in the corner. A protection case over the water inlet pipe of the Waldbeck Clearflow prevents aquarium inhabitants from involuntarily being sucked into the filter system.
Please note that 3 x filter wool is included in the delivery. Other filter material can be purchased additionally.
User manual PDF
Product details
Top features:
External filter for aquariums up to 400 liters of water capacity
Latest generation 3-stage filter system
Economical 18 watt pump motor
Up to 1000 liters of water per hour
Easy cleaning with quick coupling system
Properties:
Individually removable filter baskets
360° rotatable hose connections
Water lifting: maximum 1.4 m
Hose length: 1.6 m
Compatible filter material: organic balls, ceramic rings, filter wool
Suitable for fresh and salt water
Pre-filter for removing of coarse pieces
Inobtrusive inlet and outlet mounting in aquarium
Electricity supply: AC 220 - 240 V, 50 Hz
Scope of delivery:
1 x device (including 3 filter baskets, 3 cotton filters & prefilter)
1 x inlet/outlet coupling
2 x hose
1 x pipe set cable incl. skimmer (10pcs.)
1 x pipe set drain (6pcs)
Instruction manual in English (other languages: German)
Dimensions:
23 x 39 x 24 cm (WxHxD)
Weight: about 2.5 kg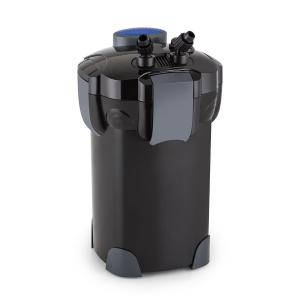 Clearflow 18 Aquarium Outdoor Filter
For aquariums up to 400 liters of water capacity
3-stage filter system
Economical 18 watt pump motor
All purchases made between the 25th of October and the 31st of December 2019 can be returned till the 31st of January 2020.