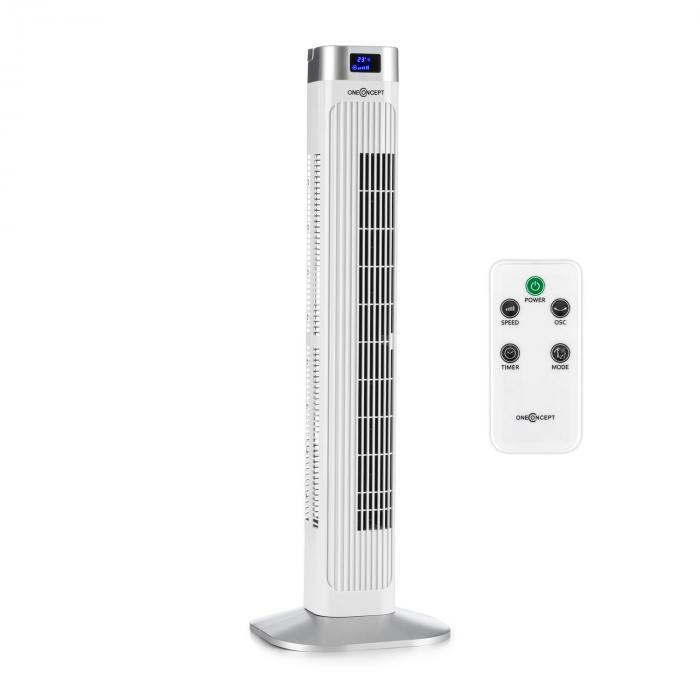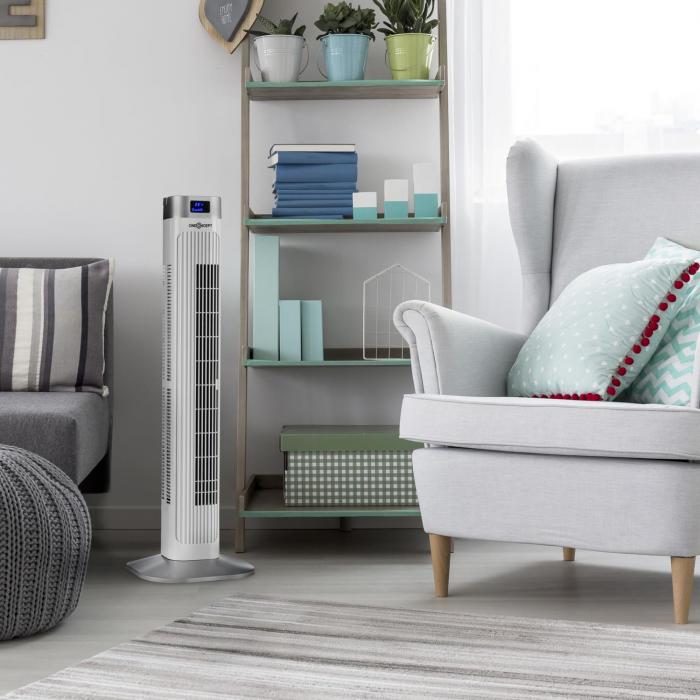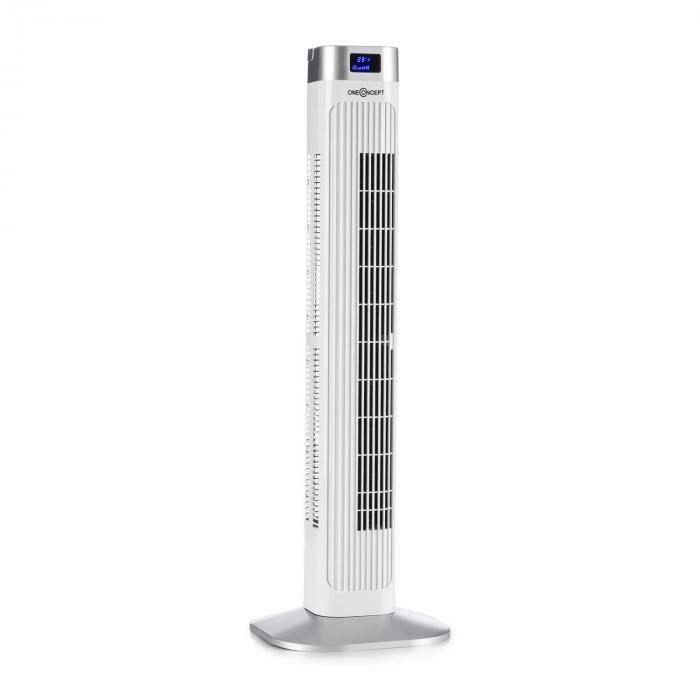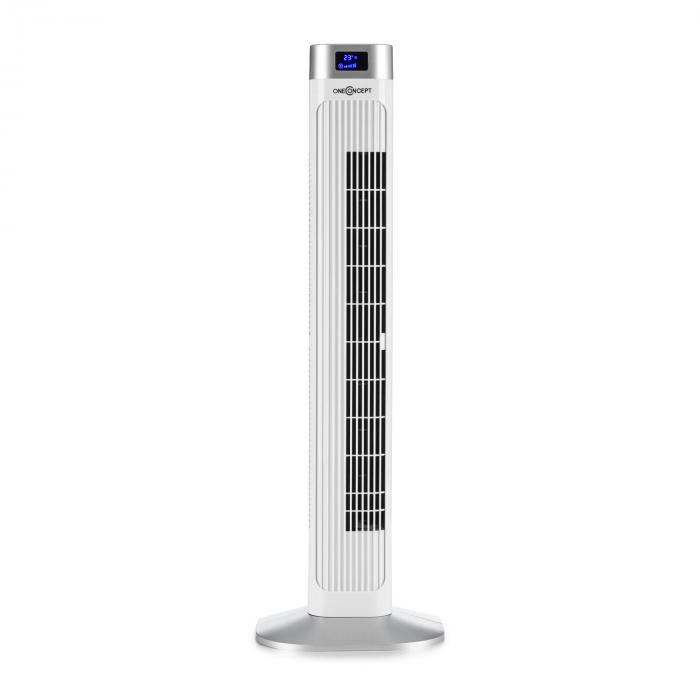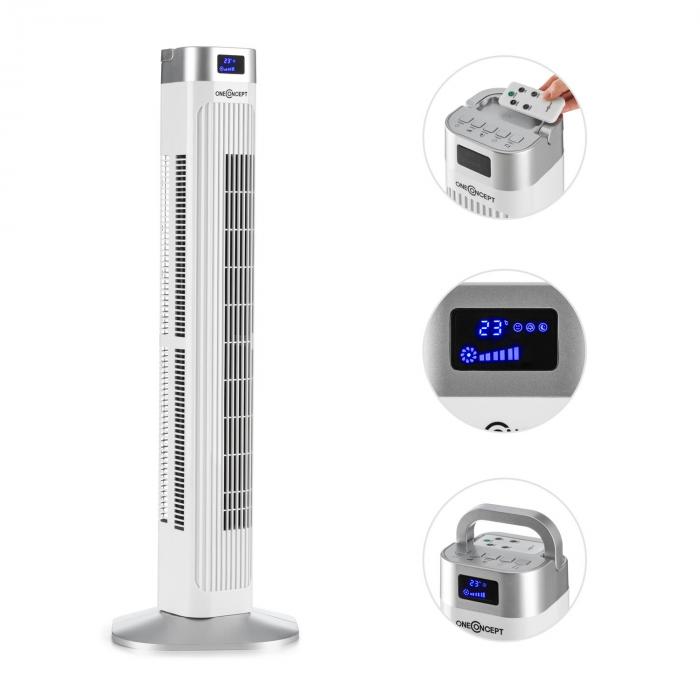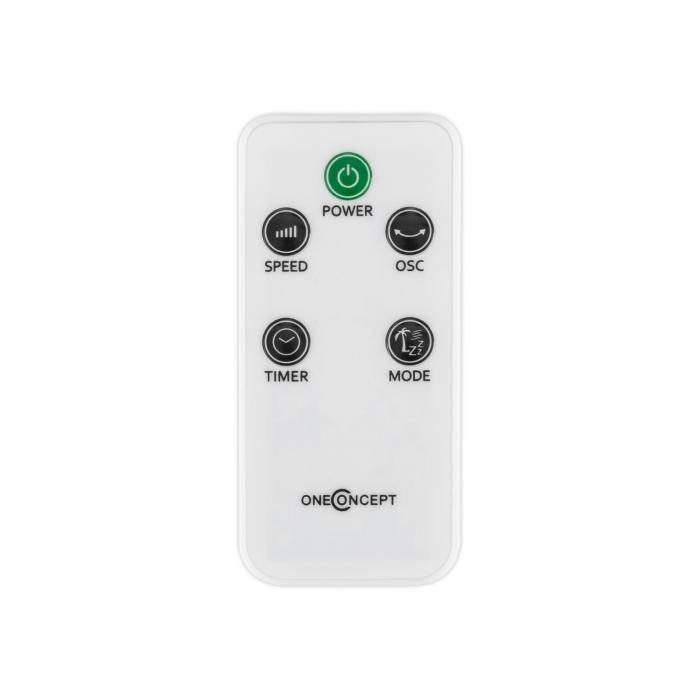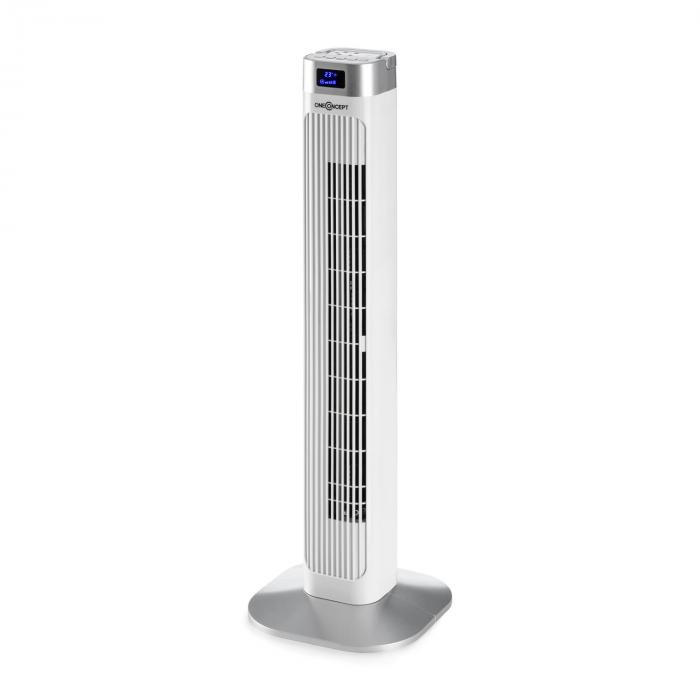 Manual
Item number: 10031381
Hightower 2G Pedestal Fan
You save 36%
Unfortunately, no articles are currently available
Top features
Switchable oscillation by 45 °
Tower construction with LED display
Includes remote control for convenient operation
Shipping costs: from 0,00 €
The item is ready to ship and will be shipped immediately after receipt of payment.
Hightower 2G Column Fan Standby Fan 50W Timer White
Has the heat of the summer sucked the last bit of strength from you, leaving you drowning in a torrent of sweat? Does cooling off sound wonderful, but you lack the space for a rotor or even a drum fan? Then the oneConcept Hightower pedestal fan is the right solution.
For air circulation in the room, the 50-watt column fan features three speeds: from a gentle touch to a strong current of fresh air, there is a setting for every preference. With the press of a button, the pedestal can be placed in a 45 ° oscillation, increasing the circulation of air. In addition, it offers three different ventilation modes, including one that will simulate the natural ebb and flow of wind. An adjustable timer can be used to automatically shut the fan off after a set time between 1 and 12 hours. The oneConcept Hightower tower fan may be operated either via the easy-to-understand buttons on the top of the device or conveniently via the supplied remote control. Its large, blue backlit LCD display shows self-explanatory symbols indicating the set parameters and modes, and also shows the current room temperature.
The fan's elegant exterior makes it ideal for offices and living rooms, but is neutral enough to fit well even in more classical decorating environments. With only 50 watts of power consumption, it is also energy efficient. Bring on the summer!
User manual PDF
Product details
Top features:
Three speed stages, three different ventilation modes
Switchable oscillation by 45 ° for optimum indoor air circulation
Space-saving tower construction with LED display including interior temperature display
Includes remote control for convenient operation
Properties:
Operating modes: normal, night mode, natural mode
Night mode: reduces the speed down until shutdown
Natural mode: ebb and flow ventilation speed
Timer: can be set between 1 and 12 hours
Economical in consumption, only 50 watts of power consumption
Operating section with symbol display
Foldable transport handle
Remote control depot
Power supply remote control: 1 x CR2025 battery (included)
Power supply: AC 220 - 240 V, 50 Hz
Scope of delivery:
1 x device
1 x stand base
1 x remote control
English user manual (other languages: German, French, Italian, Spanish)
Dimensions:
Height: 94.5 cm
Stand base: 30 x 30 cm (WxD)
Cable length: about 1.6 m
Weight: about 3.5 kg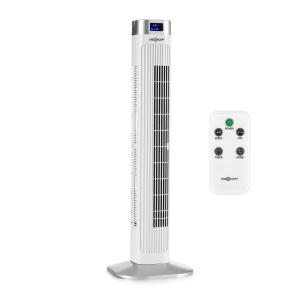 Hightower 2G Pedestal Fan
Switchable oscillation by 45 °
Tower construction with LED display
Includes remote control for convenient operation