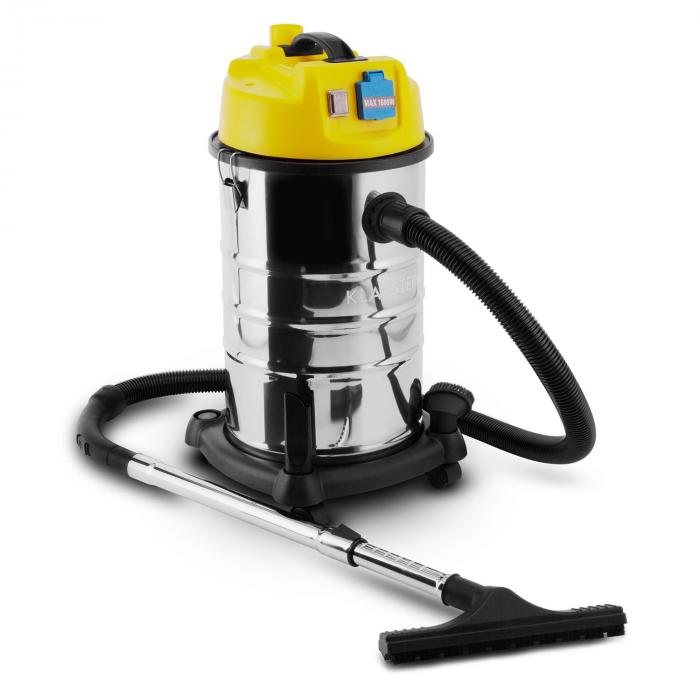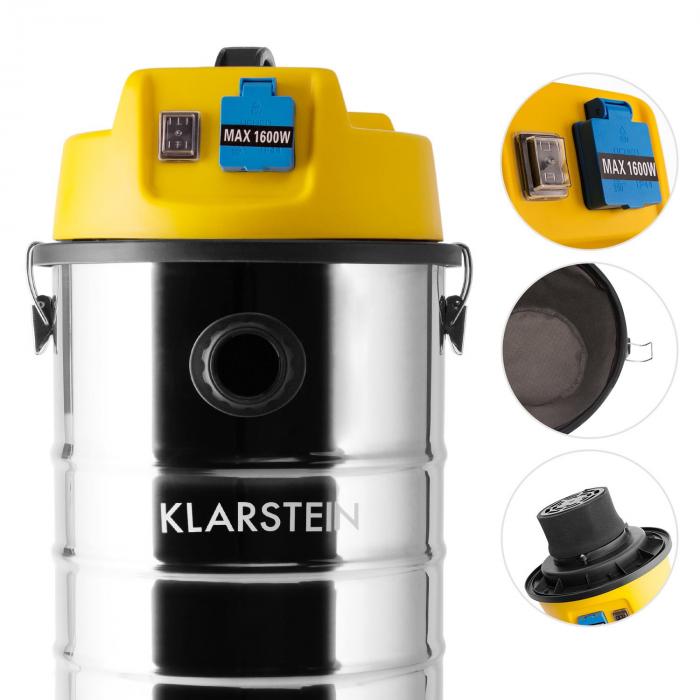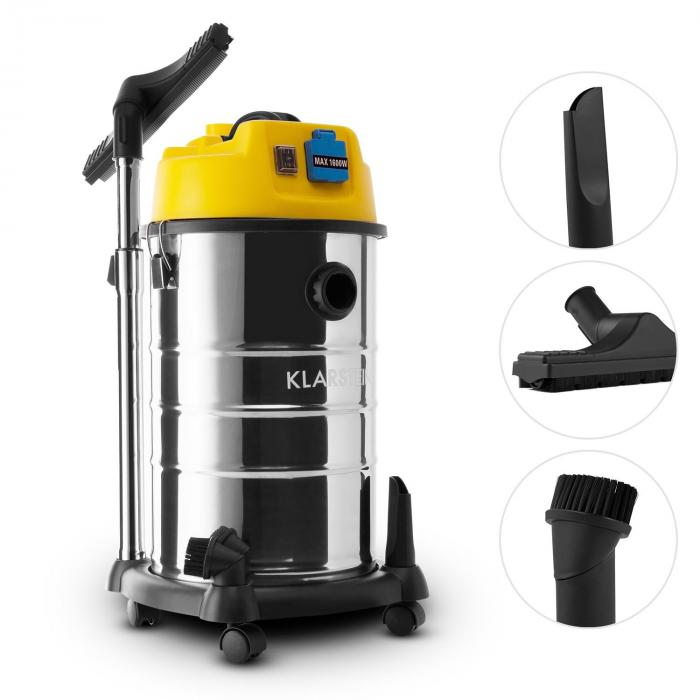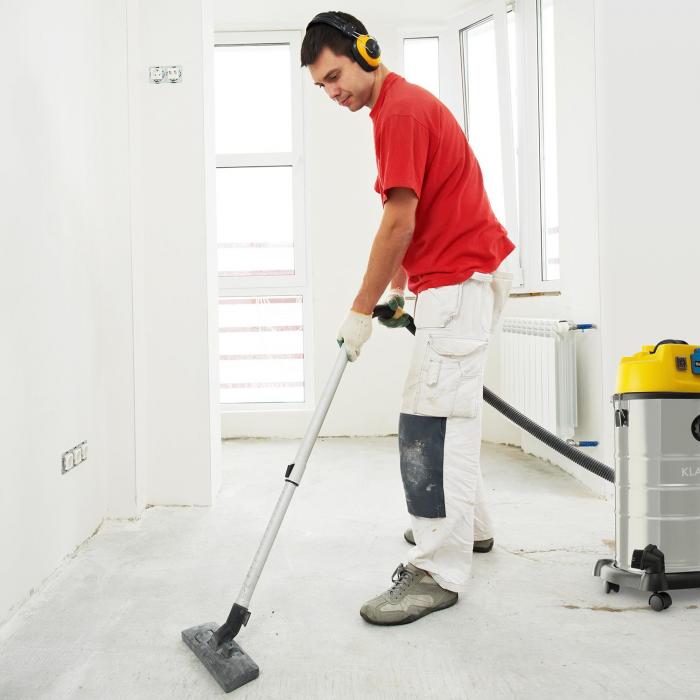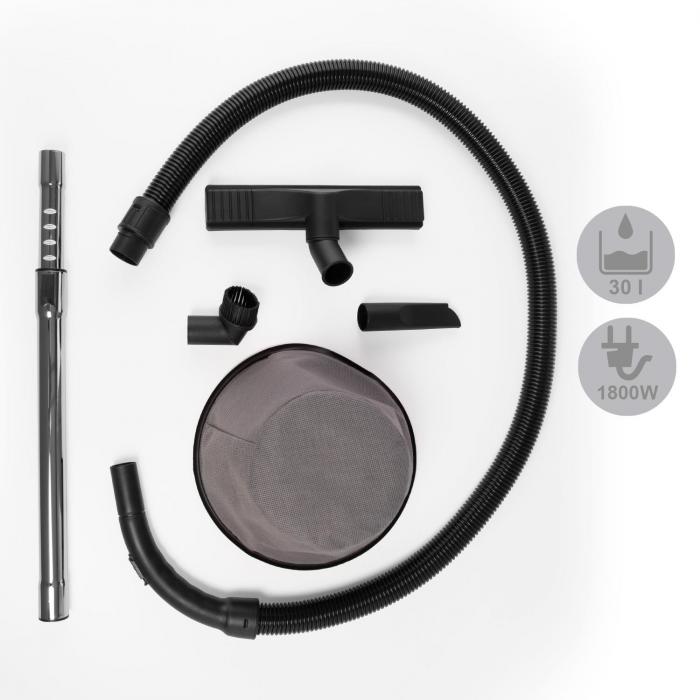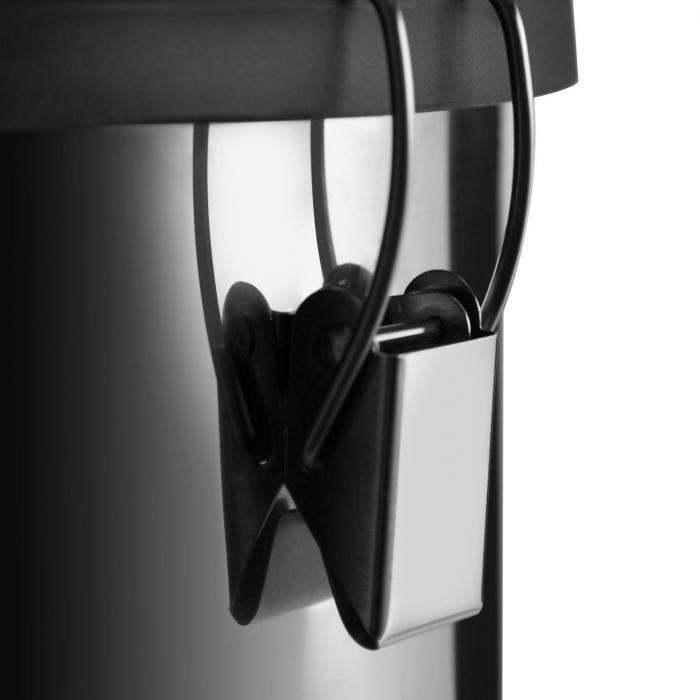 Manual
Item number: 10029113
Clean Room Prima Wet-Dry Vacuum Cleaner
You save 22%
Delivery time: 3 - 5 workdays
Top features
30-litre stainless steel tank
1800 watt suction power
Built-in 1600W outlet
Also available as B stock
Shipping costs: from 0,00 €
The item is ready to ship and will be shipped immediately after receipt of payment.
You may change your order at any time.
Selected reviews from the German press
Clean Room Prima Wet-Dry Vacuum Cleaner Industrial Vacuum Cleaner 1800W 30l Outlet
Powerful wet and dry vacuum cleaner for cleaning floors of shops, offices or apartments on a large scale.
Powerful 1800 watt suction power with an IP44 socket on the device - ideal for the direct suction of dust and chips from drills or circular saws.
Large 30L stainless steel tank for holding water with removable permanent filter bag and dust filter.
The Clean Room Prima wet-dry vacuum cleaner from Klarstein makes cleaning large floor surfaces a piece of cake, whether they are wet or dry. Especially practical as a workshop vacuum cleaner, it is also ideal for all DIY enthusiasts: via its built-in 1600W power outlet with IP44 protection, you can connect drills, circular saws or sanders so that dust, wood chips and sawdust can be directly vacuumed without building up a lot of dirt. An additional switch position activates the vacuum cleaner after a few seconds after a device connected to the socket is turned on, and then runs until just after the external equipment is switched off.
With 1800 watts of power, the Clean Room Prima industrial vacuum cleaner faithfully sucks dust, dirt or dirty water into its 30-litre stainless steel tank. Wet cleaning is particularly facilitated by the brush tool, with a brush to loosen dirt and a rubber lip for cleaning heavily soiled floors. The durable tank ensures that even large areas can be cleaned without having to interrupt your work to empty the container. For cleaning upholstery and hard-to-reach corners, there is a combination brush for upholstery and grout. By changing the position the suction hose, you can also use the wet-dry vacuum cleaner as a blower, for example for the removal of leaves.
Two quick-clamping fasteners hold the motor firmly and tightly in place on the tank, while also at the same time facilitating emptying. A double filter system separates the captured dirt into fine and coarse elements. Four hard rubber four rollers let the vacuum cleaner glide smoothly across the floor, while a carrying handle on top of the Klarstein Clean Room Prima facilitates transport to and from the job site. An extra-long cable 8 metres in length provides wide latitude during work.
User manual PDF
Product details
Top features:
Wet-dry vacuum cleaner to remove dust and dirt on large surfaces or in the home improvement sector
Durable 30-litre stainless steel tank for long work without emptying
3400 watts maximum power consumption: 1800W suction power + with 1600W durable socket
Built-in socket for connecting drills, circular saws, etc. for the direct suction of drilling dust, shavings or sawdust
Blower function by reconnecting the suction hose, eg for use as a leaf blower
Properties:
On / off switch on the device top
Two positions: position 1 = normal operation; position 2 = time-delayed switching on / off of the suction during operation of an external source via the built-in power socket
Protection of socket: IP44 (protection against foreign bodies> 1 mm and against splash water)
Noise level: <82 dB (A)
Inside diameter suction pipe & hose: 24.6 mm
Telescopic suction tube made of stainless steel
Built-in permanent filter
Carrying handle on top of the device
Quick-release clips for easy emptying
Smooth plastic rollers
Brush with rubber lip for removing water on hard floors
Includes brushes for grout and upholstery
Warning beep and suction shut-off when tank is full
Protective shutdown when the device topples
Holders for accessories (suction pipe, attachments, etc.) on the device
Power supply: 220-240 V ~ / 50-60 Hz
Scope of delivery:
1 x wet/ dry vacuum cleaner
1 x suction hose
2 x metal tubes
1 x nozzle for dry floors
1 x nozzle for wet floors
1 x crevice tool
1 x brush
English user manual(addtl. languages: German)
Dimensions:
Dimensions device: about 34 x 66 x 34 cm (WxHxD)
Dimensions brush: about 30 x 10 x 13 cm (WxHxD)
Dimensions grout brush: about 3.7 x 15 x 3.7 cm (WxHxD)
Dimensions upholstery brush: about 7.5 x 5 x 11 cm (WxHxD)
Length suction tube: 50-80 cm
Hose length: 1.70 m
Weight: 7.2 kg
Cable length: about 8m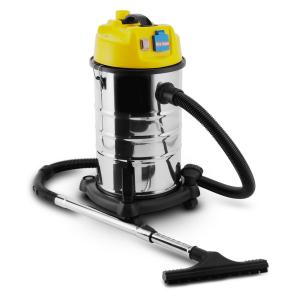 Clean Room Prima Wet-Dry Vacuum Cleaner
30-litre stainless steel tank
1800 watt suction power
Built-in 1600W outlet
All purchases made between the 25th of October and the 31st of December 2019 can be returned till the 31st of January 2020.