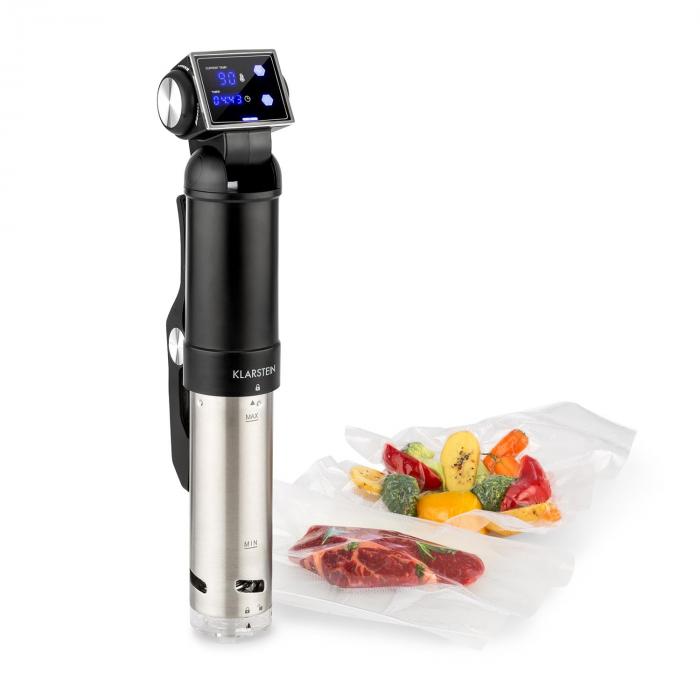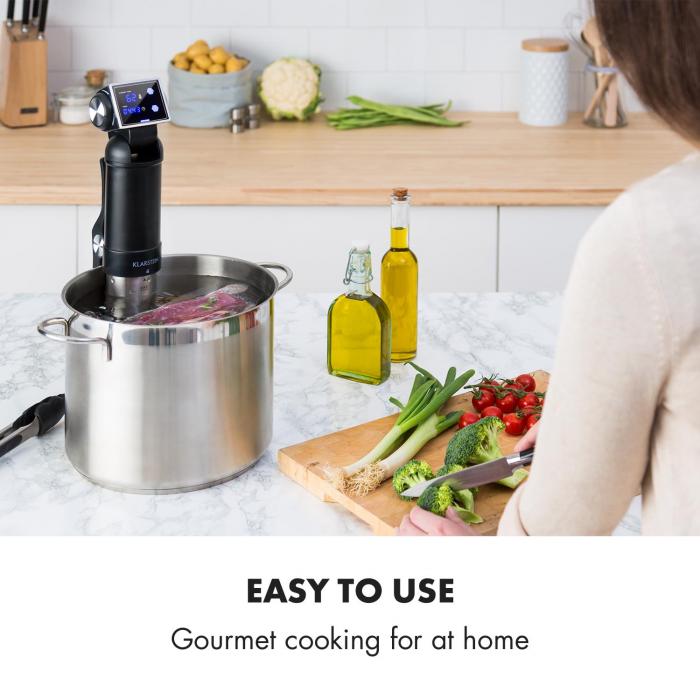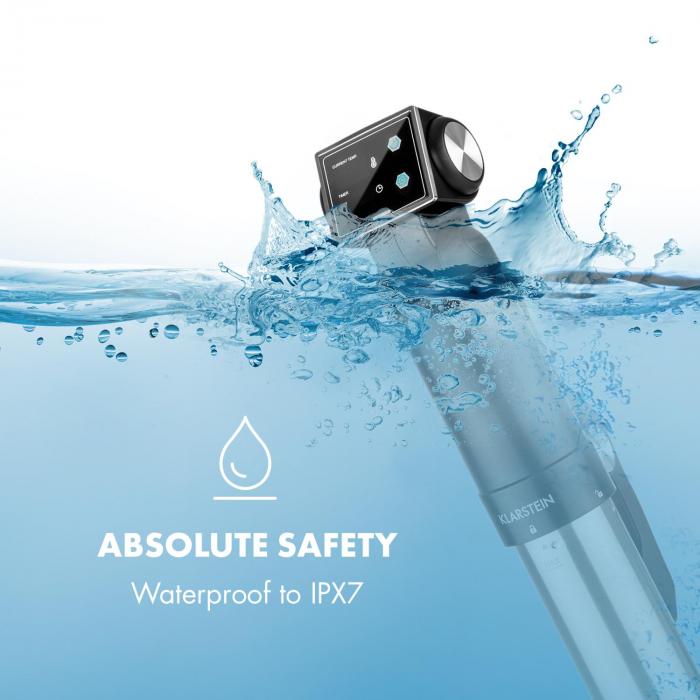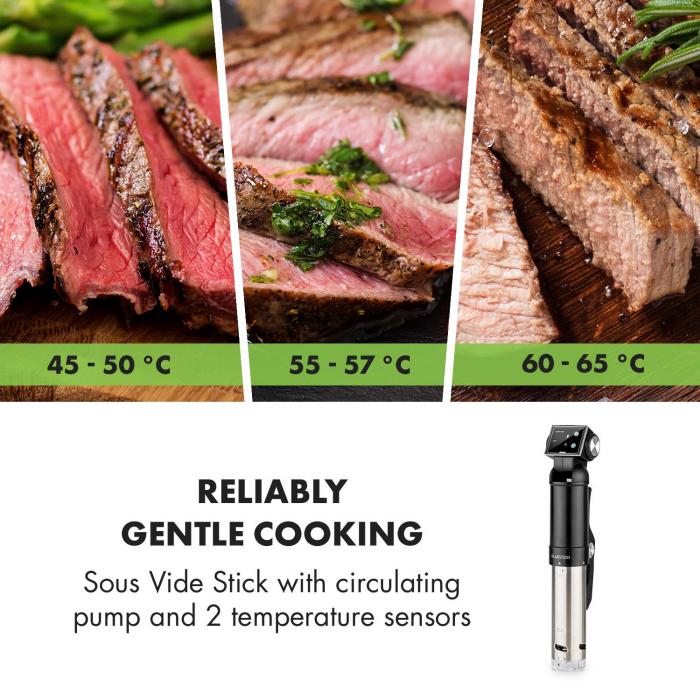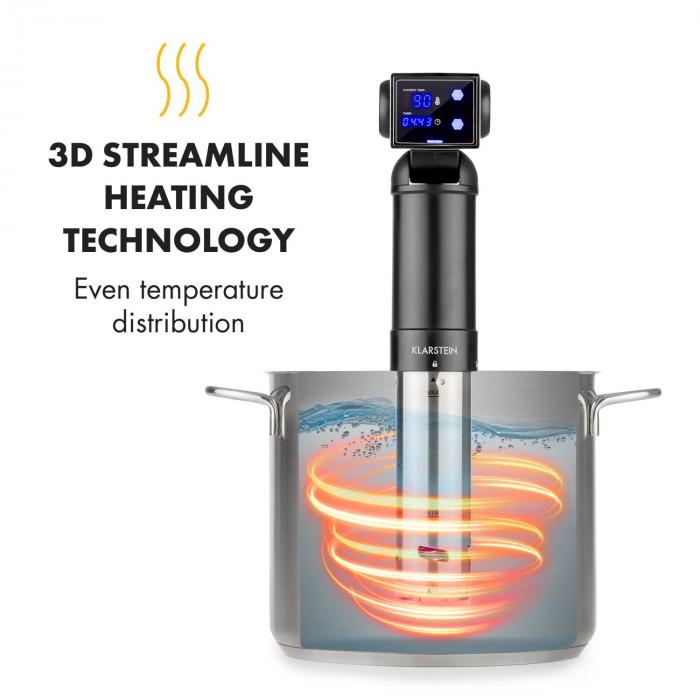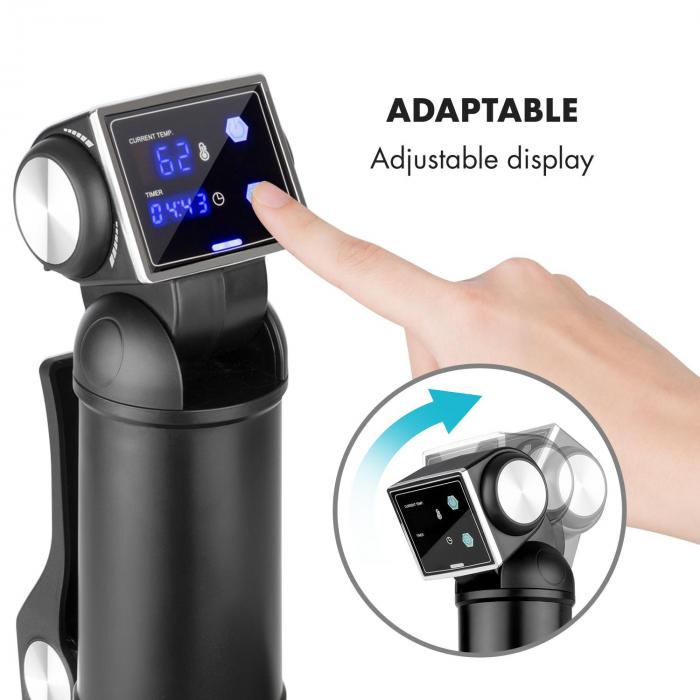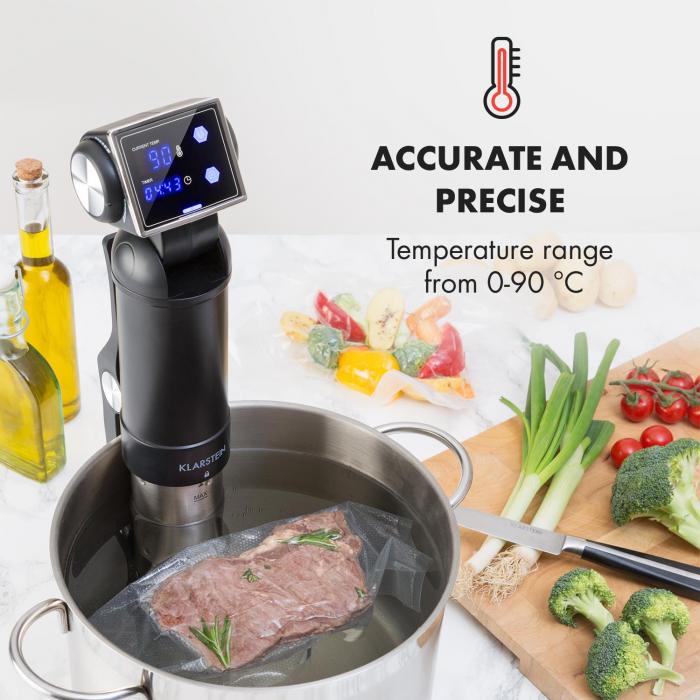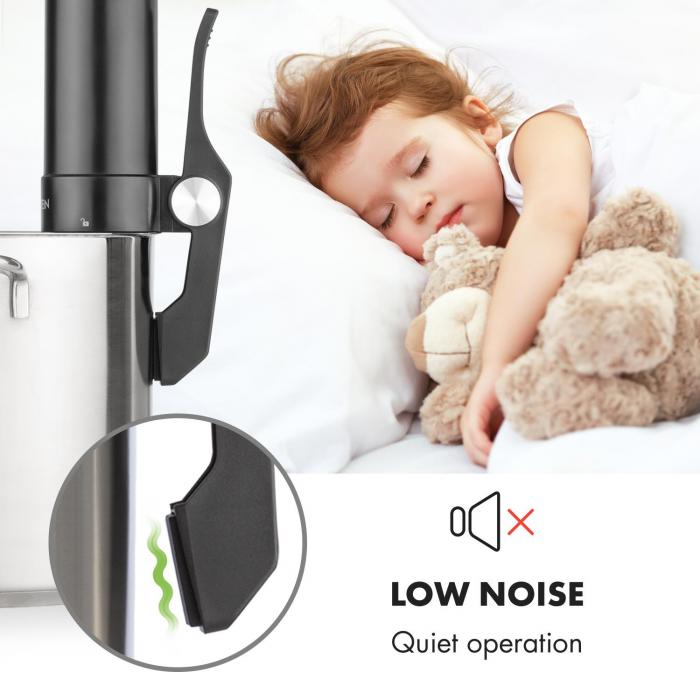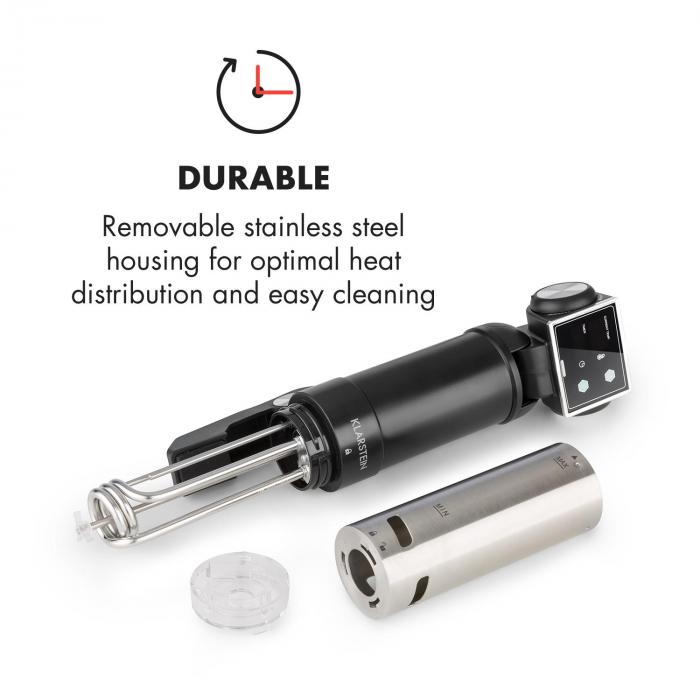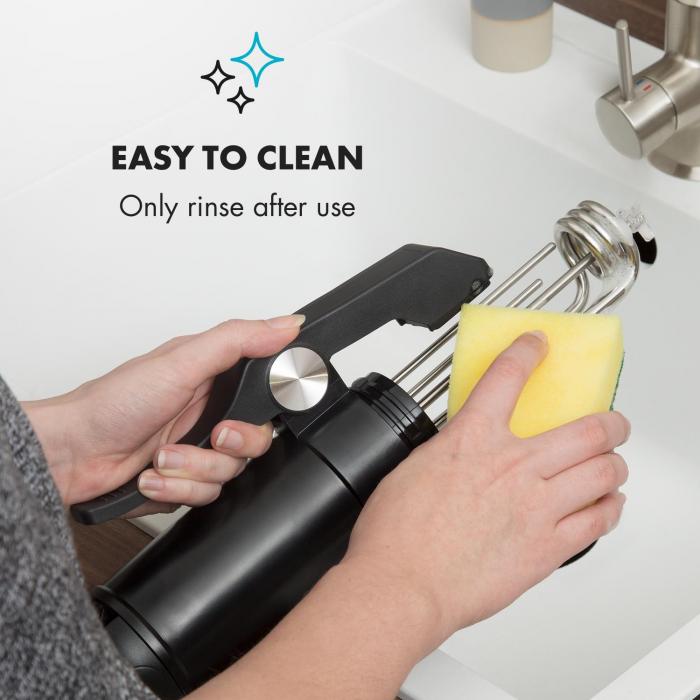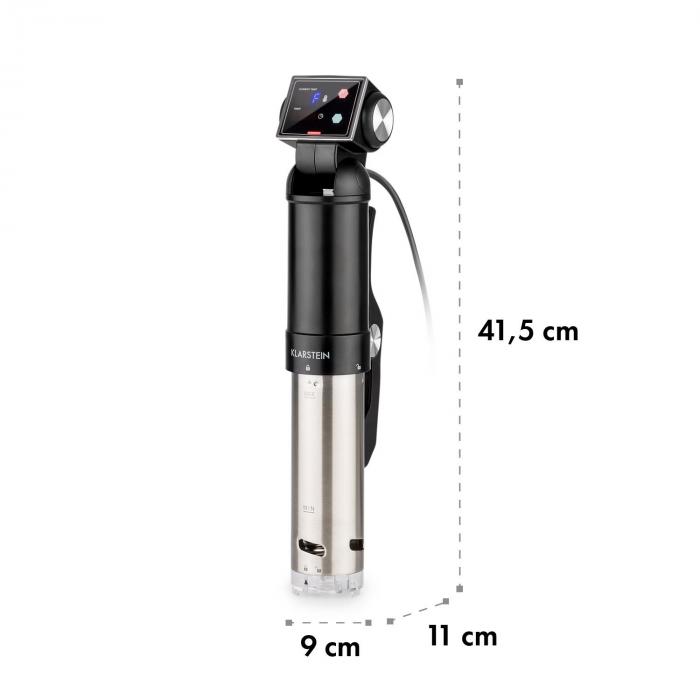 Manual
Item number: 10032081
Quickstick Pro Sous Vide
You save 34%
Delivery time: 3 - 5 workdays
Top features
Simple operation: gourmet results at home
Total safety: waterproof in accordance with IPX7
3D streamline heating technology: even temperature distribution
Shipping costs: from 0,00 €
The item is ready to ship and will be shipped immediately after receipt of payment.
You may change your order at any time.
Quickstick Pro Sous Vide Pump 3D Streamline Heating 0-90 °C Black
With the Klarstein Quickstick Pro Sous Vide Pump anyone can cook like a pro. You will prepare healthy and delicious meals with little effort.
The advantages of vacuum cooking are obvious: the contents of the sealed pouch are gently cooked in a water bath at a low temperature. Neither flavour nor aroma can escape and water cannot enter. Food doesn't overcook, vegetables and meat stay tender and juicy.
The Sous Vide Stick Quickstick Pro is simple to operate and delivers gourmet results at home. With its 2 temperature sensors it measures and provides exact to the degree temperatures from 0-90°C. Operation is intuitive and handled via the display: enter the desired water temperature and duration, done! The powerful pump with 3D streamline heating technolgy distributes temperature evenly in the pot, the food is cooked evenly and gently.
Safety while cooking is guaranteed at all times: the Sous Vide Pump is waterproof in accordance with IPX7 and can easily and firmly be attached to the edge of the pot with a clip. The display can be adjusted in any desired direction for reading and locks into place. After cooking the Quickstick Pro can easily be cleaned by rinsing.
For gourmets and anyone who wants to eat healthy and doesn't want to sacrifice the real flavour of food: the Quickstick Pro by Klarstein.
User manual PDF
Product details
Top features:
Gentle cooking: Sous Vide Stick with circulation pump
Simple operation: gourmet results at home
Total safety: waterproof in a ccoreance with IPX7
Dependable: with 2 temperature sensors
3D streamline heating technology: even temperature distribution
Adaptable: adjustable display
Precise and exact to the degree: temperatures from 0-90° C
Low noise: quiet operation
Easy to clean: simply rinse after use
Properties:
Timer function up to 99 hours and 59 minutes
Filling volume: 6 - 15 litres
Power: 800 watts
Simple operation
Alarm alert when water level is low
Space-saving storage
Power supply: 220 -240 V~ | 50-60 Hz
Scope of delivery:
1 x device
English instruction manual (other languages: German)
Dimensions:
Measurements: approx. 9 x 41.5 x 11 cm (WxHxD)
Weight: approx. 1.6 kg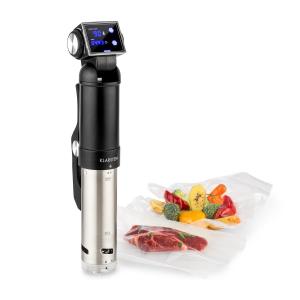 Quickstick Pro Sous Vide
Simple operation: gourmet results at home
Total safety: waterproof in accordance with IPX7
3D streamline heating technology: even temperature distribution