Manual
Item number: 10034640
Maxfresh Ocean Fan Air Cooler
Delivery time: 3 - 5 workdays
Top features
3-in-1 efficiency: fan, air cooler and humidifier in one
Environmentally-friendly alternative: only 55 W power consumption in continuous operation
Precise refreshment: targeted and pleasant cooling of the body with every activity
Also available as B stock
You may change your order at any time.
Selected reviews from the German press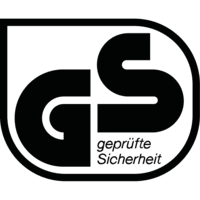 Maxfresh Ocean Fan Air Cooler 6L 55W Remote Control Ice Pack Blue
Maximum refreshment! the Klarstein Maxfresh Ocean 3-in-1 air cooler brings precise cooling on hot summer days. As a fan, air cooler and humidifier in one, it ensures a refreshing airflow and cool heads everywhere.
Stay particularly efficient when it comes to cooling. Using the control panel or remote control, a comfortable airflow is set according to individual wishes. Four wind speeds, switchable horizontal oscillation and an hourly adjustable switch-off timer of up to 15 hours enable precise adaptation to your respective refreshment needs. Further, the Klarstein Maxfresh Ocean features three different operating modes. In addition to the normal mode, the natural mode simulates rising and falling winds. The night mode works on a similar principle, but gradually reduces the maximum wind speed until the device finally stops operating.
In combination with the air cooler function, the refreshing effect is enhanced. The ambient air is cooled using the natural principle of water evaporation: the 3-in-1 air cooler draws warm air through the rear of the device and humidifies it. The natural evaporation and the escaping airflow make the air colder. This brings refreshment to the body with every activity. In addition, the air is enriched with pleasant moisture, which provides relief especially on dry, hot days or when the heating air is dry in winter. For a long period of operation, the tank can be filled with up to 6 litres of water. If required, two interchangeable cooling packs for the water tank lower the temperature for even more refreshment. The water tank can be completely removed for easy filling, cleaning and emptying. And with just 55 watts of power consumption, the Maxfresh Ocean is the environmentally-friendly alternative to air conditioning, especially in continuous operation.
Limitlessly refreshing, thanks to the fold-out handle and integrated floor casters, the Klarstein Maxfresh Ocean air cooler is completely mobile and does its job wherever a cool breeze is most urgent.
User manual PDF
Product details
Top features:
3-in-1 efficiency: fan, air cooler and humidifier in one
Environmentally-friendly alternative: only 55 W power consumption in continuous operation
Precise refreshment: targeted and pleasant cooling of the body with every activity
Cool for hours: two interchangeable cold packs and a 6-litre water tank
Refreshing breeze: 4 wind speeds, natural and sleep modes as well as timer up to 15 hours
Intuitive operation: via 6-button control panel or conveniently by remote control
Wind in every corner: horizontal oscillation and manually adjustable, vertical airflow
Mobile: easy to move thanks to integrated floor rollers and fold-out handle
Properties:
Air flow: 444 m³ / h
Power consumption: 55 W.
Max. noise level: 51 dB
Operating modes: normal, night mode, natural mode
Natural mode: increasing and decreasing ventilation speed
Night mode: increasing and decreasing ventilation speed with a gradual decrease in speed until shutdown
Timer: 1 hour cycle; adjustable between 1 and 15 hours
6-litre water tank for long cooling performance without refilling
LED display with self-explanatory symbol display
6-button operating section on the top
Ice packs to increase cooling performance
Adjustable ventilation slats
Water level indicator on the front
Water leakage protection via acoustic signal tone
Four 360 ° floor rollers for easy positioning
Foldable transport handle
Power supply remote control: 2 x 1.5V AA batteries (not included)
Power supply: 220-240 V ~ | 50 Hz
Scope of delivery:
1 x air cooler
1 x remote control
2 x ice packs
Multilingual instruction manual
Dimensions:
Dimensions: approx. 29 x 74.5 x 34 cm (WxHxD)
Cable length: 1.10 m
Weight: approx. 6.6 kg
Maxfresh Ocean Fan Air Cooler
3-in-1 efficiency: fan, air cooler and humidifier in one
Environmentally-friendly alternative: only 55 W power consumption in continuous operation
Precise refreshment: targeted and pleasant cooling of the body with every activity