Item number: 60002395
PLS15 Set V7 LED Stroboscope LED Spotlight
You save 15%
Unfortunately, no articles are currently available
Top features
Effective: stroboscope with 120 x 3528 SMD LEDs
Optional: DMX or standalone operation
Everything in view: control panel with LED display
Shipping costs: from 0,00 €
The item is ready to ship and will be shipped immediately after receipt of payment.
PLS15 Set V7 LED Stroboscope PLS25 Par LED Spotlight
Text für Setartikel..
The Beamz PLS15 strobe is the ideal strobe for any party or small venue.
It achieves impressive brightness and strobe intensity with 120 x 3528 SMD LEDs. The strobe can be controlled via DMX, but can also be used comfortably with the supplied remote control. Since the PLS15 has a built-in battery, an external power supply is not necessary: the battery is simply charged via USB cable.
The PLS15 from Beamz is versatile and can not only be attached to walls, it can also be used standing.
In addition to the PLS15 LED strobe light, the set includes the striking PLz25 Par LED spotlight from Beamz, which, in addition to having an impressive automatic mode, supports even more sophisticated lighting installations via a 6-channel DMX control.
Set consists of
PLS15 Strobe LED Stroboscope 120 x 3528 LEDs 6500K 2 DMX Channels
Item number: 10032388
Included quantity: 1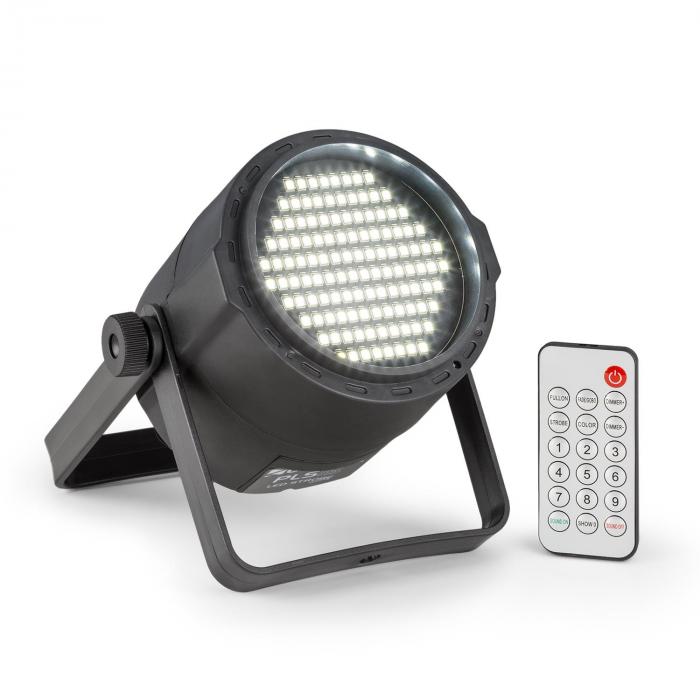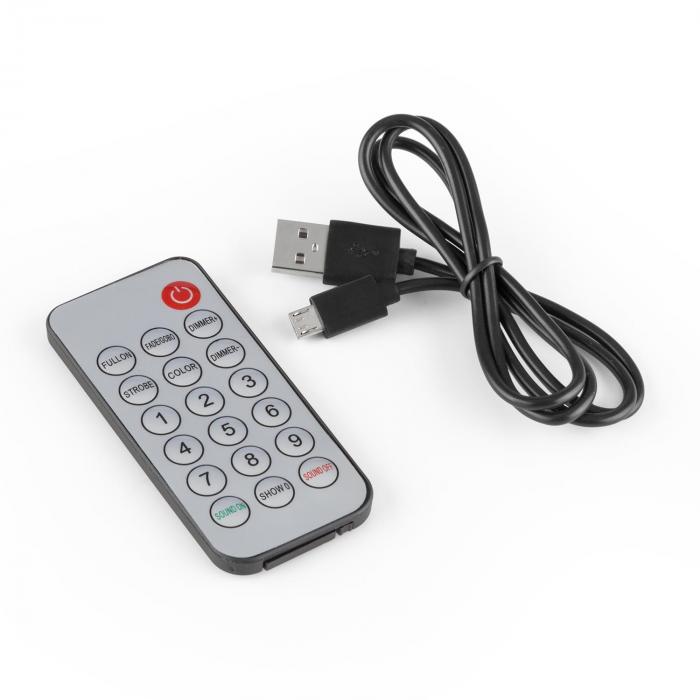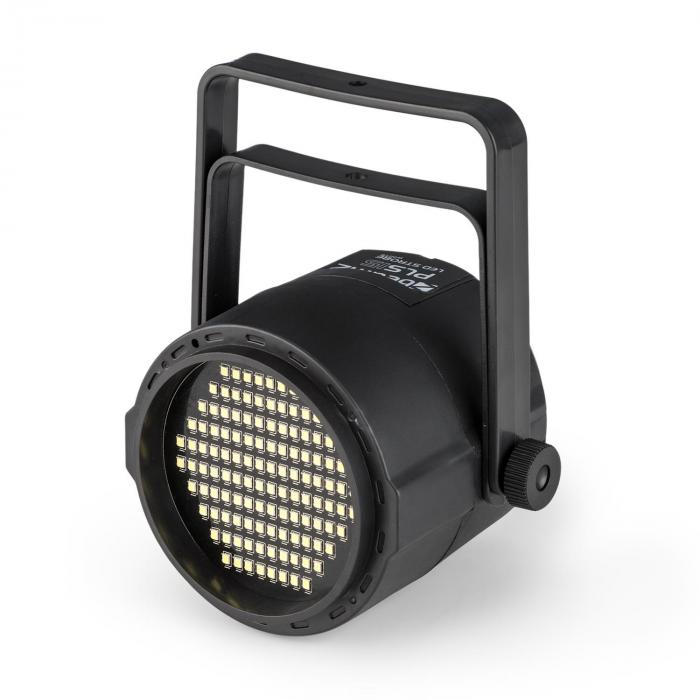 Top features:
Full effect: stroboscope with 120 x 3528 SMD LEDs
Optional: DMX or standalone operation
Everything in view: control panel with LED display
Power independent: operation via built-in battery
Comfortable operation: includes remote control
Properties:
120 x 3528 SMD LEDs white
Colour temperature: 6500K2 DMX channels
Master / slave function
IR remote control
DMX input / output via 3-pin XLR
Charging via micro USB
Dimensions:
Dimensions: about 12 x 16 x 11.5 cm (WxHxD)
Weight: about 0.4 kg
PLS25 Par LED Spotlight 12x1W RGBW LEDs Battery Operation Remote Control
Item number: 10032389
Included quantity: 1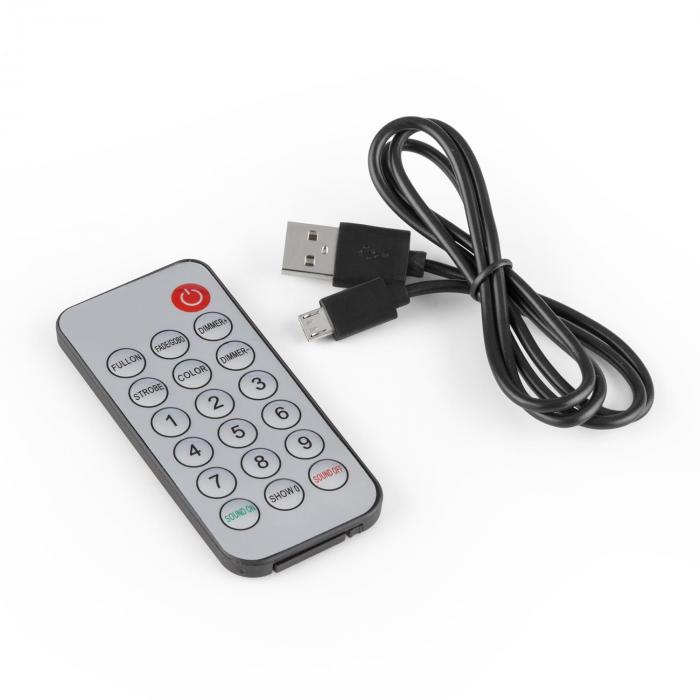 Top features:
Full effect: 12 x 1W RGBW LEDs
Optional: DMX or standalone operation
Everything in view: control panel with LED display
Power independent: operation via built-in battery
Comfortable operation: includes remote control
Properties:
12 x 1W RGBW LEDs
6 DMX channels
Master / slave function
IR remote control
DMX input / output via 3-pin XLR
Control panel with LED display
Battery operation
Charging via micro USB
Dimensions:
Dimensions: about 12 x 16 11.5 cm (WxHxD)
Weight: about 0.5 kg
PLS15 Set V7 LED Stroboscope LED Spotlight
Effective: stroboscope with 120 x 3528 SMD LEDs
Optional: DMX or standalone operation
Everything in view: control panel with LED display