Item number: 60002390
PLS35 Set V2 Strobe LED Stroboscope
You save 13%
Unfortunately, no articles are currently available
Top features
Impressive effects: 4 x 3W red, green, blue and UV LEDs
Optional: DMX or standalone operation
Everything in view: control panel with LED display
Shipping costs: from 0,00 €
The item is ready to ship and will be shipped immediately after receipt of payment.
PLS35 Set V2 4 x 3W LEDs PLS15 Strobe LED Stroboscope
Text für Setartikel..
The Beamz PLS35 DJ jellyball is the ideal LED spotlight for effective lighting control at any party.
The impressive effects are controlled by the current music or by the automatic mode. For more sophisticated lighting installations, the PLS35 DJ jellyball's 6-channel DMX control can be used. The LED technology used ensures high energy efficiency of the device and low heat emission. Of course, the LED spotlight is extremely mobile due to the battery operation and its low weight. But if you would rather fix it to a wall than set it down, this is also possible without any problems.
In addition to the PLS35 jellyball, the set includes the striking PLS15 Strobe LED stroboscope from Beamz, which impresses with its brightness and strobe intensity and has a built-in rechargeable battery. The stroboscope can be comfortably controlled via DMX or with the enclosed remote control.
Set consists of
PLS15 Strobe LED Stroboscope 120 x 3528 LEDs 6500K 2 DMX Channels
Item number: 10032388
Included quantity: 1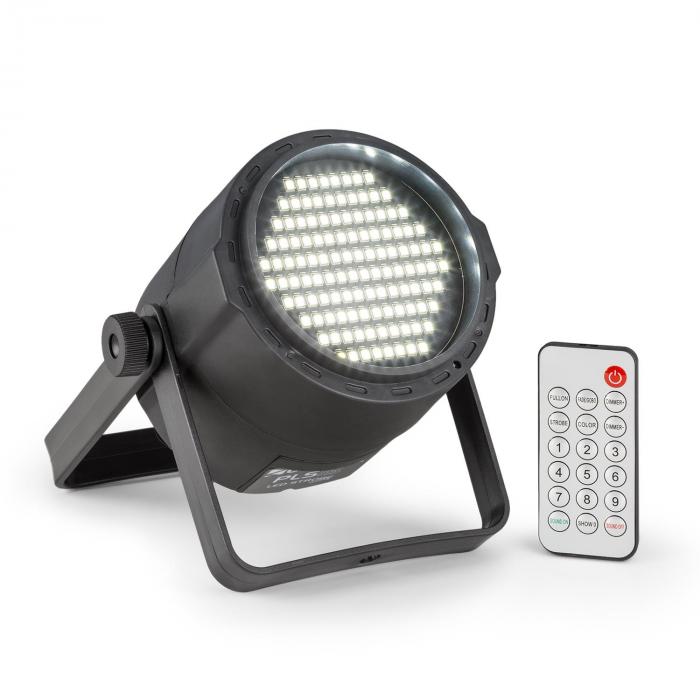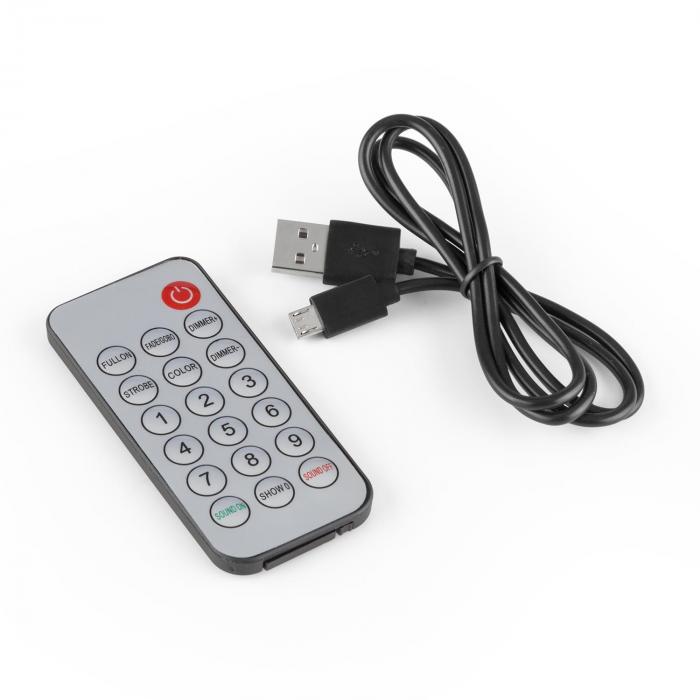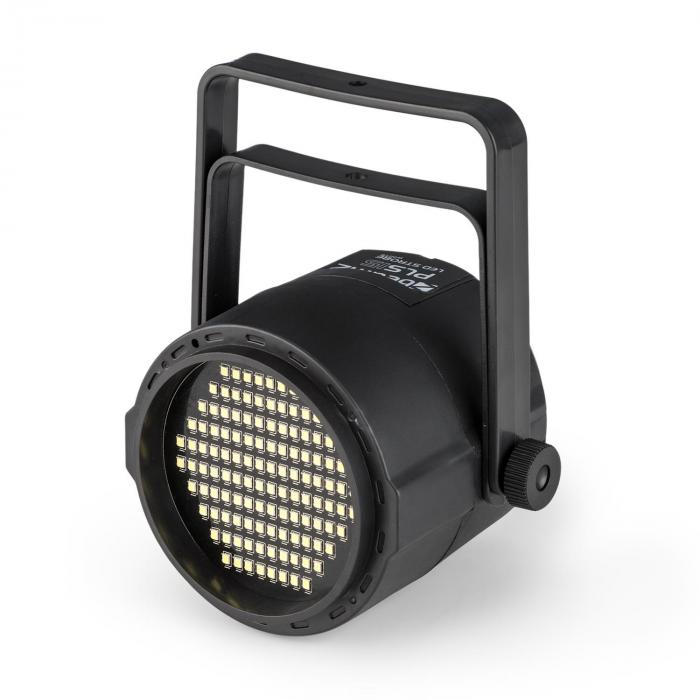 Top features:
Full effect: stroboscope with 120 x 3528 SMD LEDs
Optional: DMX or standalone operation
Everything in view: control panel with LED display
Power independent: operation via built-in battery
Comfortable operation: includes remote control
Properties:
120 x 3528 SMD LEDs white
Colour temperature: 6500K2 DMX channels
Master / slave function
IR remote control
DMX input / output via 3-pin XLR
Charging via micro USB
Dimensions:
Dimensions: about 12 x 16 x 11.5 cm (WxHxD)
Weight: about 0.4 kg
PLS35 DJ Jellyball 4 x 3W Red, Green, Blue and UV LEDs DMX / Standalone
Item number: 10032390
Included quantity: 1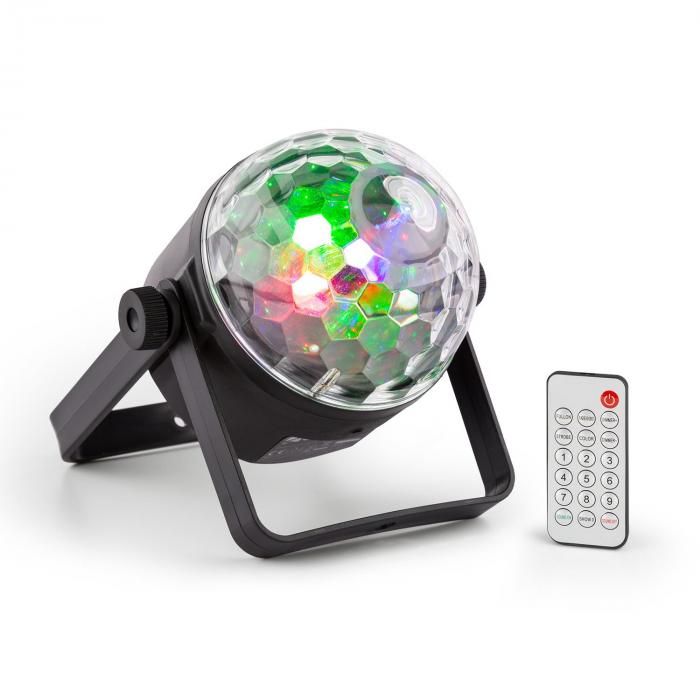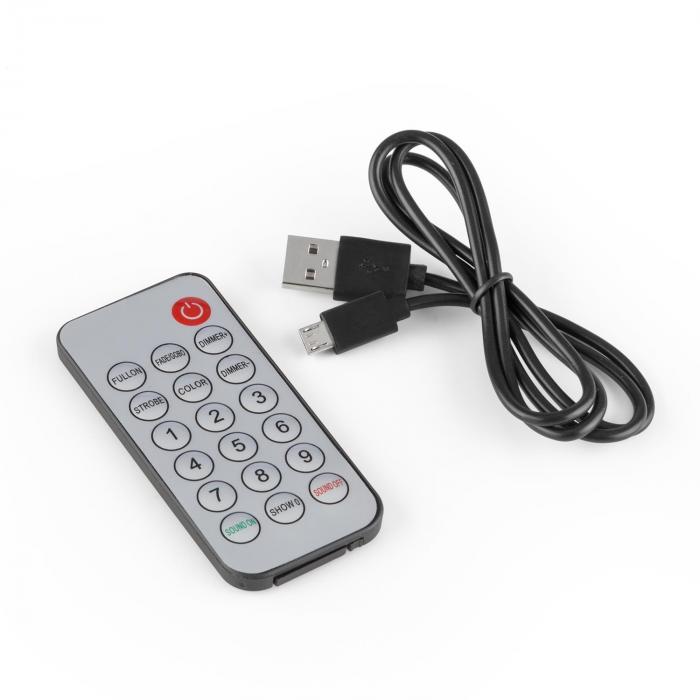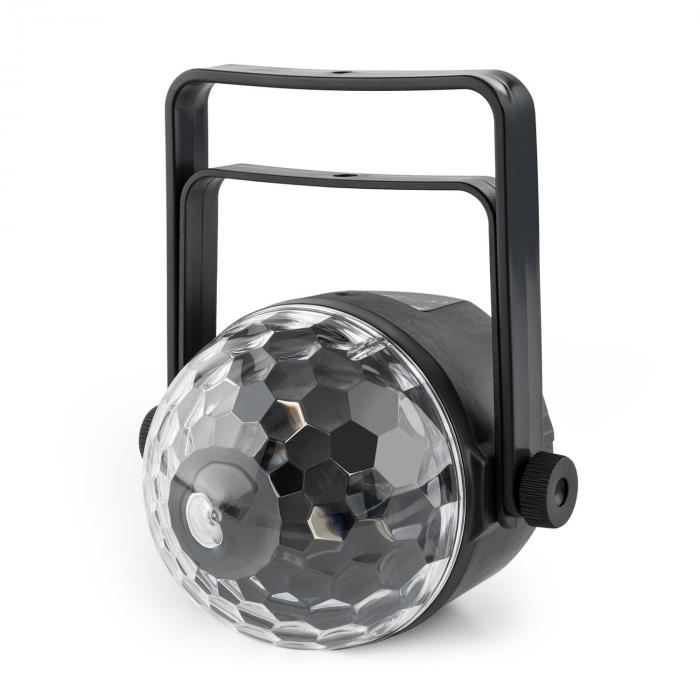 Top features:
Full effect: 4 x 3W red, green, blue and UV LEDs
Optional: DMX or standalone operation
Everything in view: control panel with LED display
Power independent: operation via built-in battery
Comfortable operation: includes remote control
Properties:
4 x 3W red, green, blue and UV LEDs
6 DMX channels
Master / slave function
IR remote control
DMX input / output via 3-pin XLR
Control panel with LED display
Battery
Charging via micro USB
Dimensions:
Dimensions: about 13 x 16 x 11.5 cm (WxHxD)
Weight: about 0.5 kg
PLS35 Set V2 Strobe LED Stroboscope
Impressive effects: 4 x 3W red, green, blue and UV LEDs
Optional: DMX or standalone operation
Everything in view: control panel with LED display