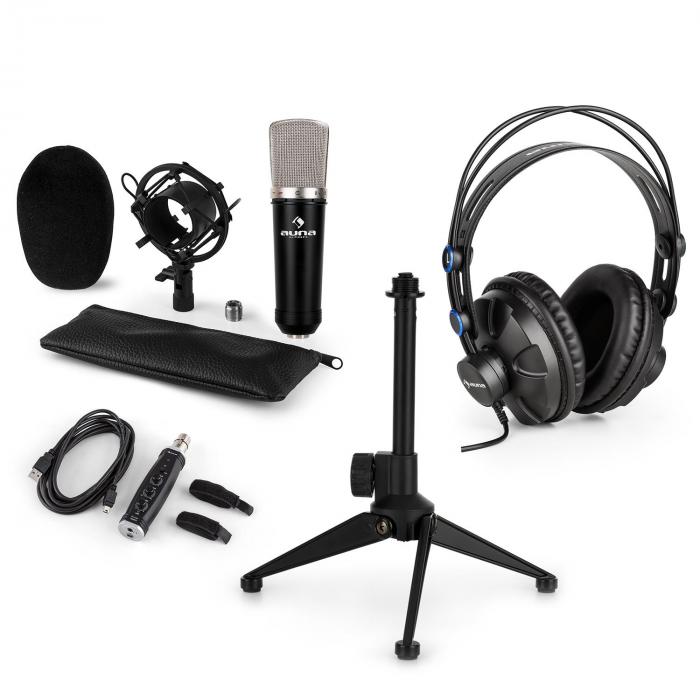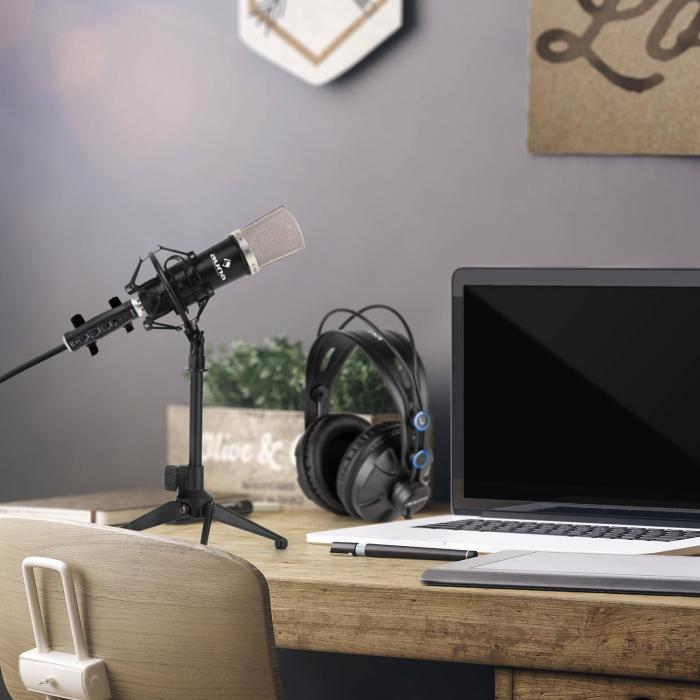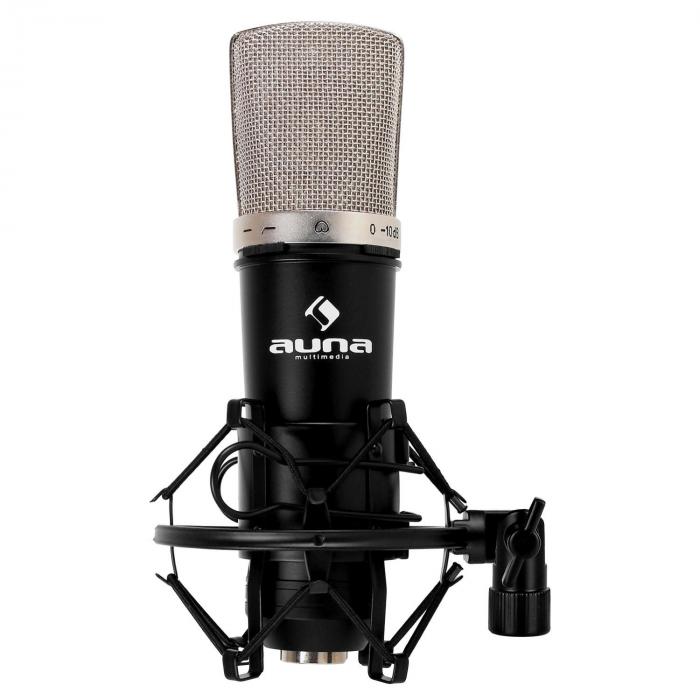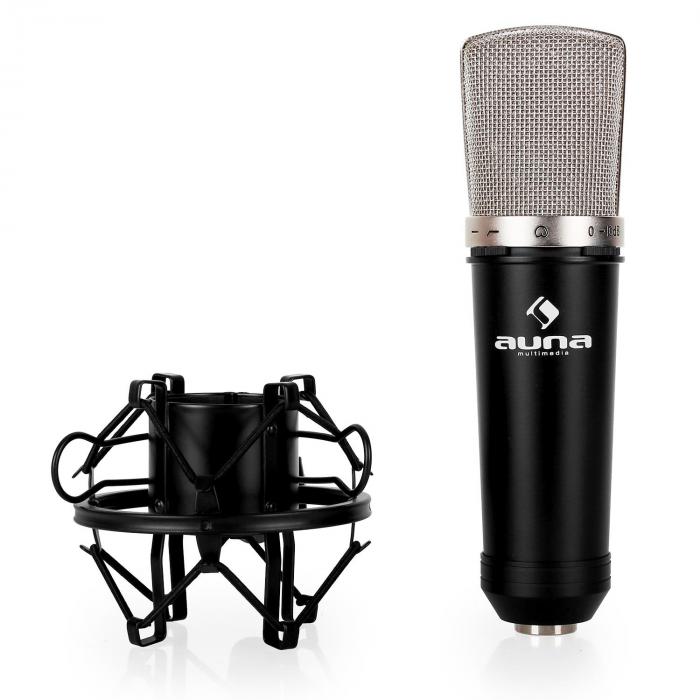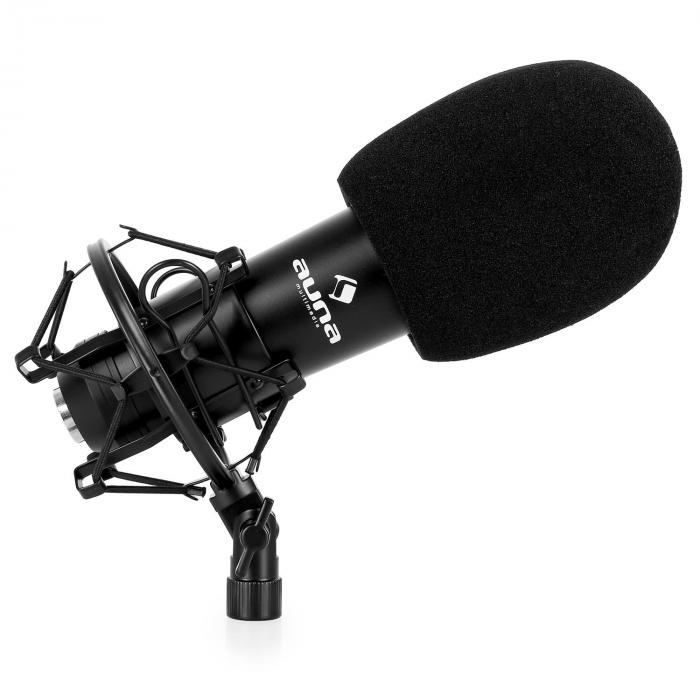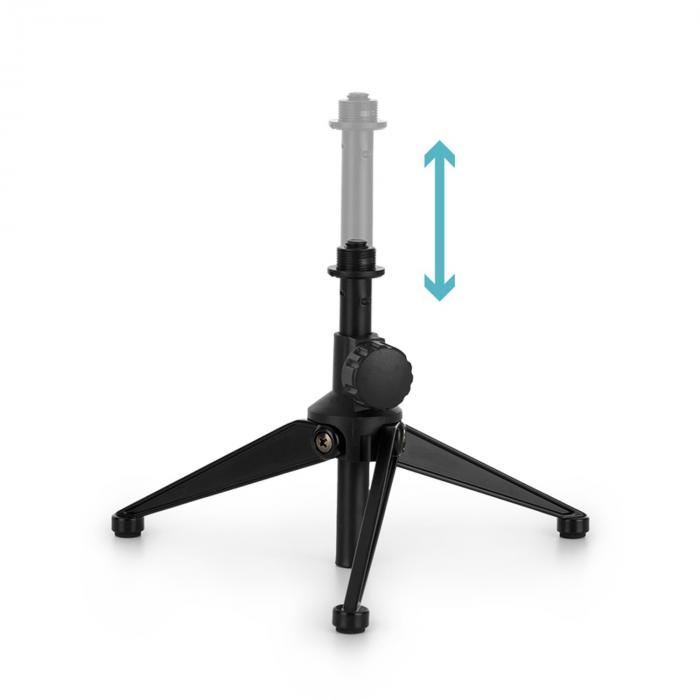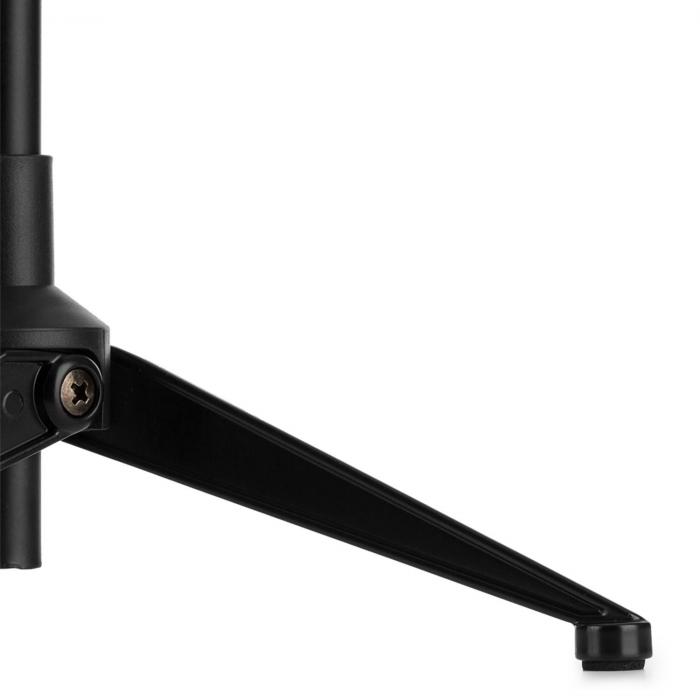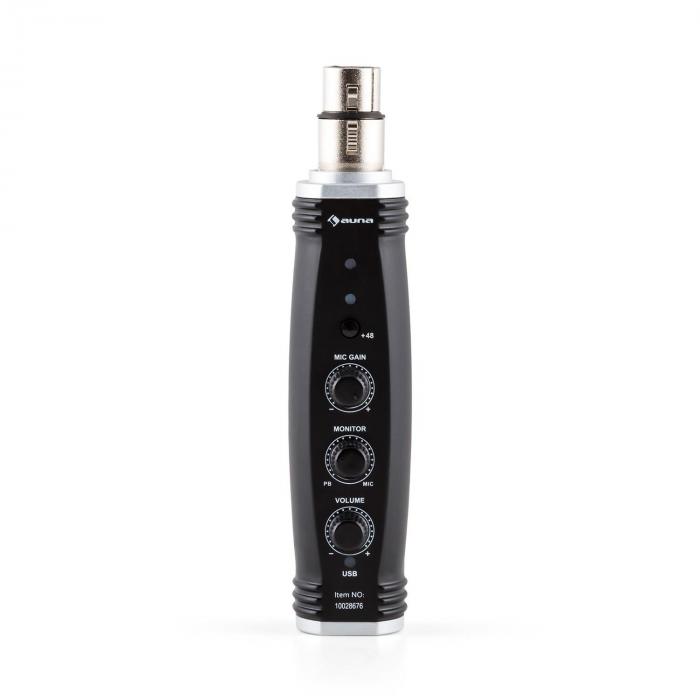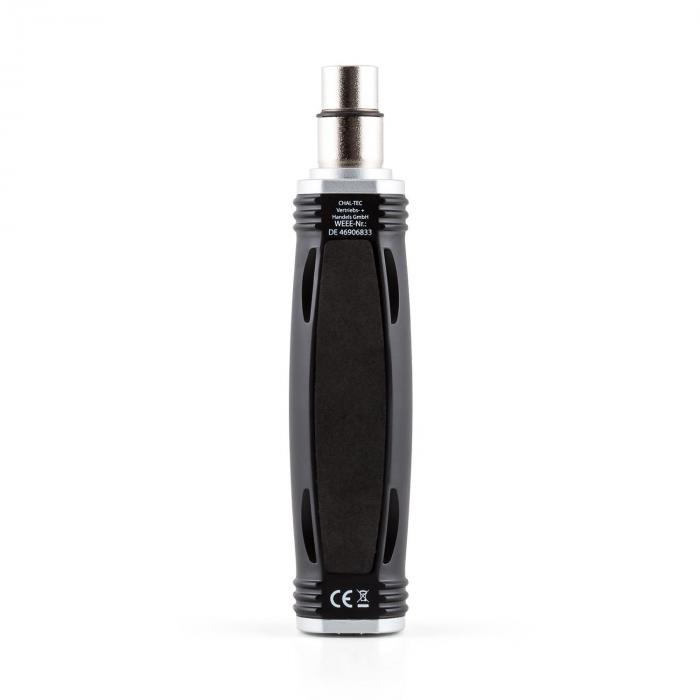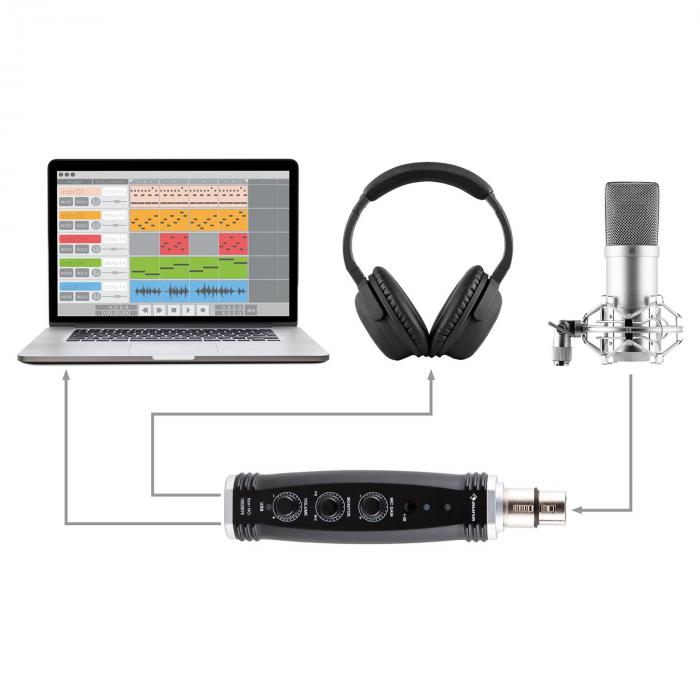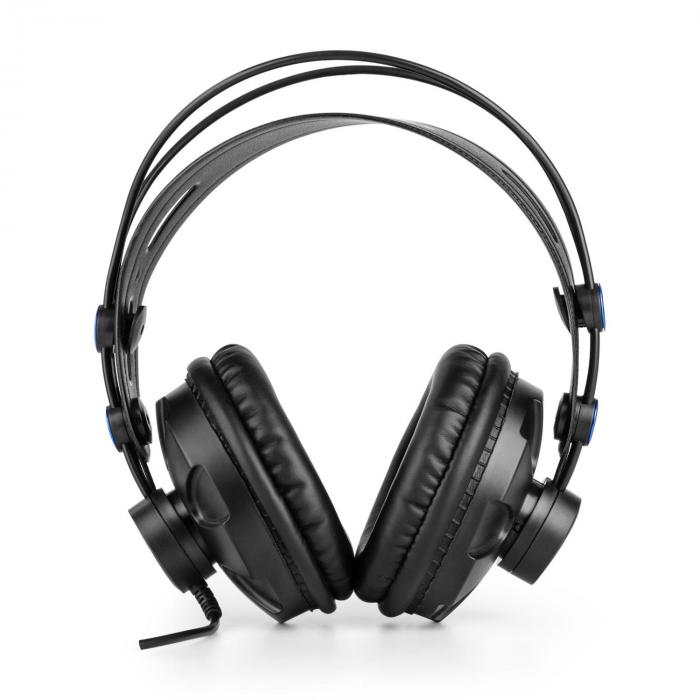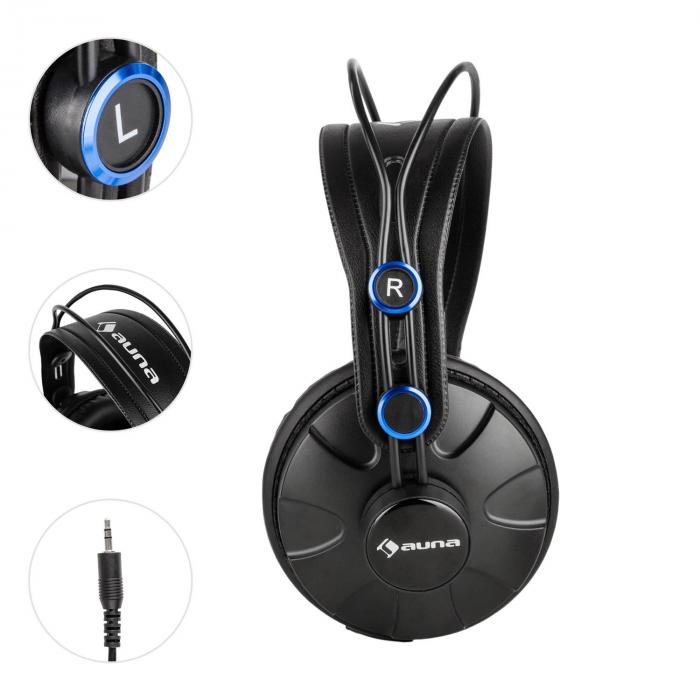 Manual
Item number: 60001995
CM003 V1 Microphone Set
You save 30%
Unfortunately, no articles are currently available
Top features
Studio microphone set: XLR condenser microphone with headphones, USB adapter and microphone table stand
Sturdy metal housing with built-in gold-vaporised 32 mm condensate capsule
Closed headphones with high wearing comfort
Shipping costs: from 0,00 €
The item is ready to ship and will be shipped immediately after receipt of payment.
CM003 Microphone Set V1 Condenser Microphone USB Converter Headphones
Text für Setartikel..
The fast and uncomplicated way to the home recording studio: the auna CM003 microphone set V1 includes, in addition to the auna CM003 condenser microphone, especially comfortable over-ear headphones and an XLR-USB converter, a matching microphone arm.
The auna CM003 condenser microphone is designed for digital applications. Specialising in singing and voice with a balanced cardioid characteristic, it allows recordings in the best sound quality for audio mastering in song production, podcasts or presentations for your own radio stream.
The included microphone shock mount is used to mount the auna CM003. The nylon covering reduces resonant sound vibrations and noise on the housing. With a 3/8" thread and a 5/8" adapter, the shock mount can be easily mounted on a commercially available microphone stand. The robust metal chassis and the sturdy steel basket promise particular durability, even with frequent transport. The sturdy steel basket gives the gold-vaporised 32 mm condenser capsule special protection.
The Malone ST-4 is a practical microphone stand in a tripod design. The microphone stand is height-adjustable and can be folded down to save space. Thanks to the locking screw, the stand can be precisely adjusted. Table tops and lecterns are protected against scratches thanks to the anti-slip rubber feet.
The auna HR-580 studio headphones perfectly shield out sounds from the outside with their large over-ear ear cups and nestle perfectly thanks to soft pads. The size-adjustable self-adjusting strap with wide leather strap keeps it on the head. Thanks to the extra-long connection cable of more than 2.5 m length, they offer high freedom of movement in the studio and easy access to TV sets, computers or stereo systems. A high dynamic range with natural highs and powerful basses makes music an experience. Thanks to its low impedance of only 32 Ω, it can also be perfectly controlled by devices which have only a low output, e.g. MP3 players, mobile recorders and the like.
It has never been so easy to become part of the modern world of show biz! Work like the pros - with the auna CM003 microphone set V1!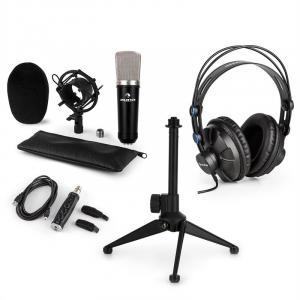 CM003 V1 Microphone Set
Studio microphone set: XLR condenser microphone with headphones, USB adapter and microphone table stand
Sturdy metal housing with built-in gold-vaporised 32 mm condensate capsule
Closed headphones with high wearing comfort