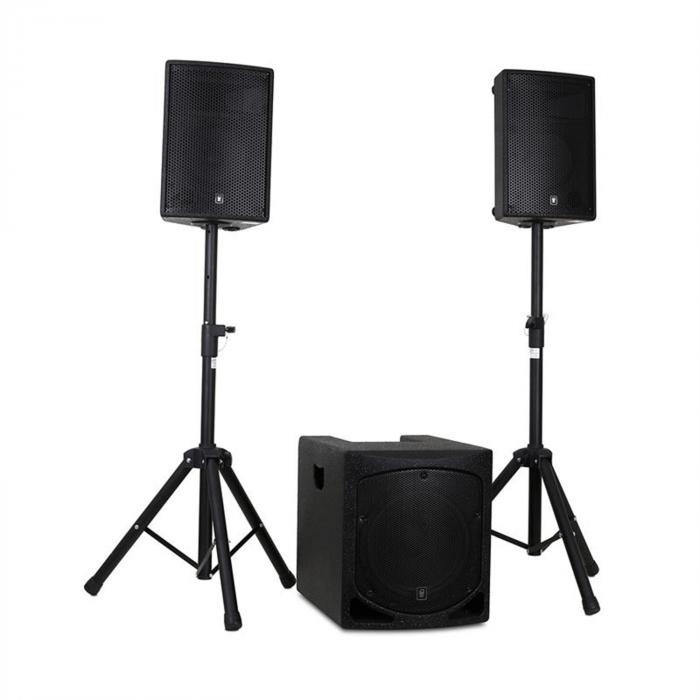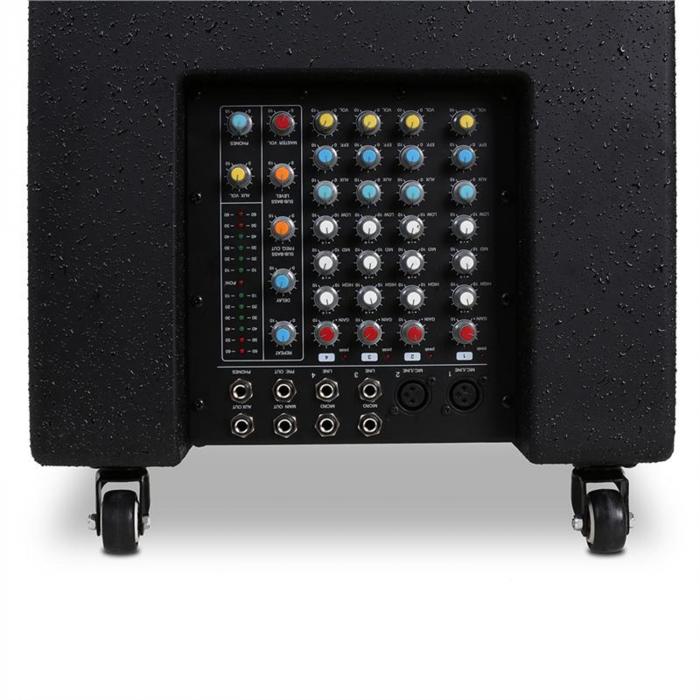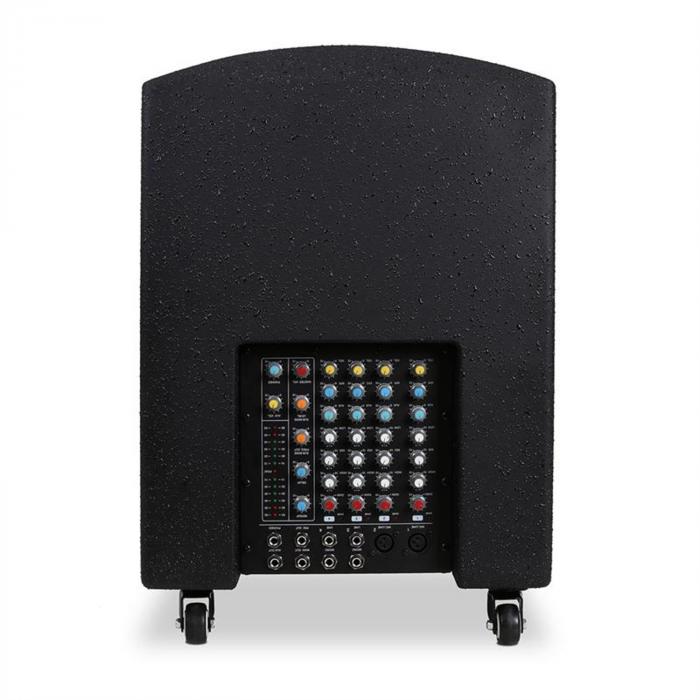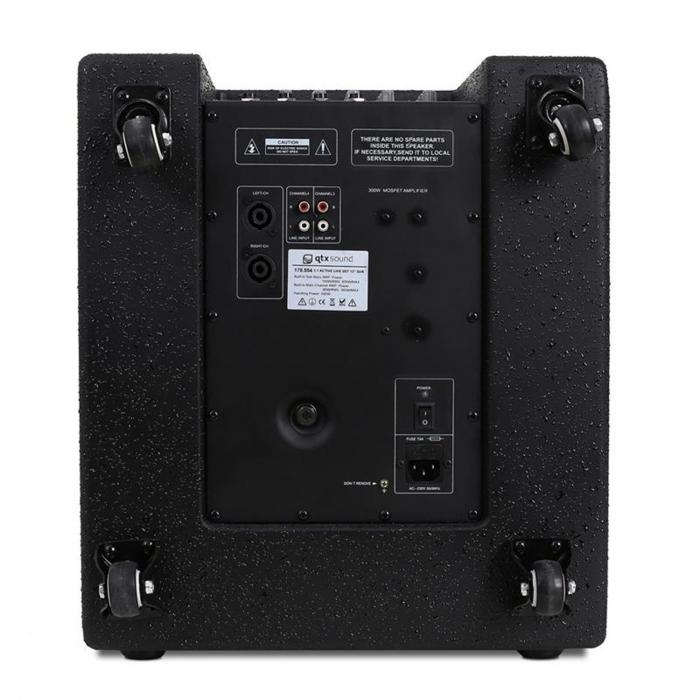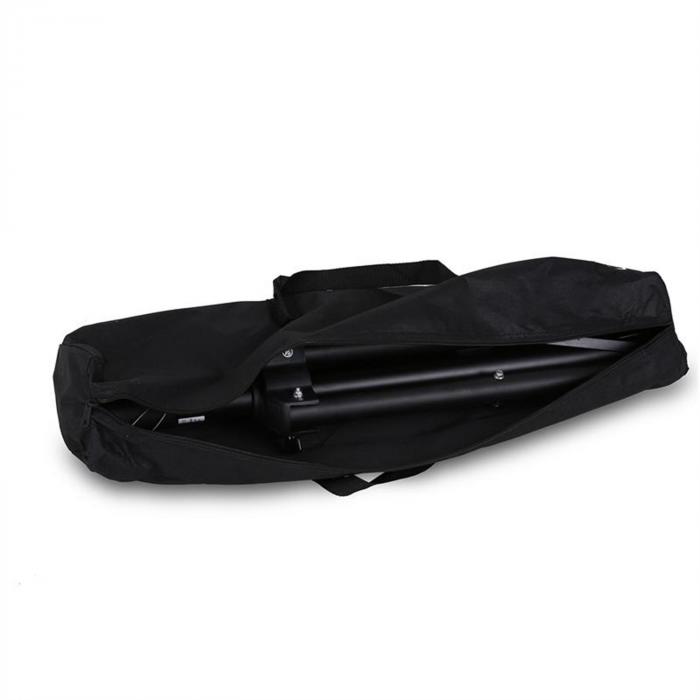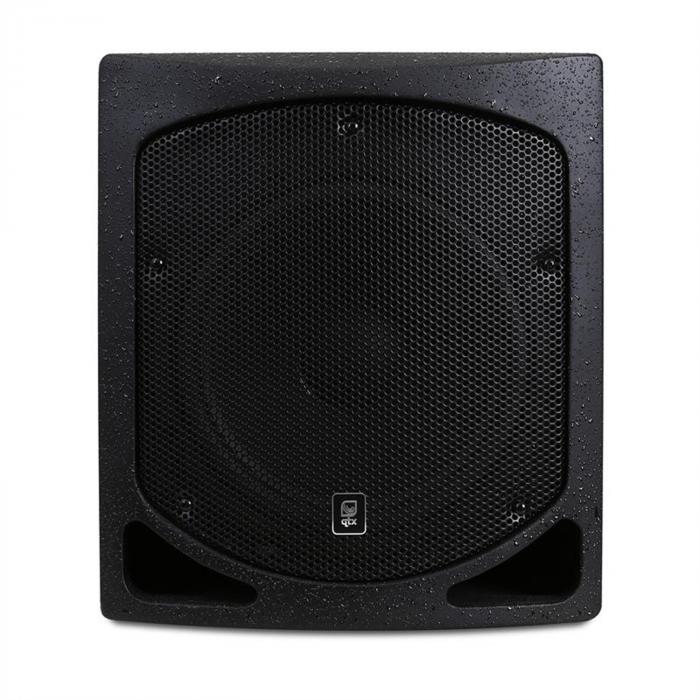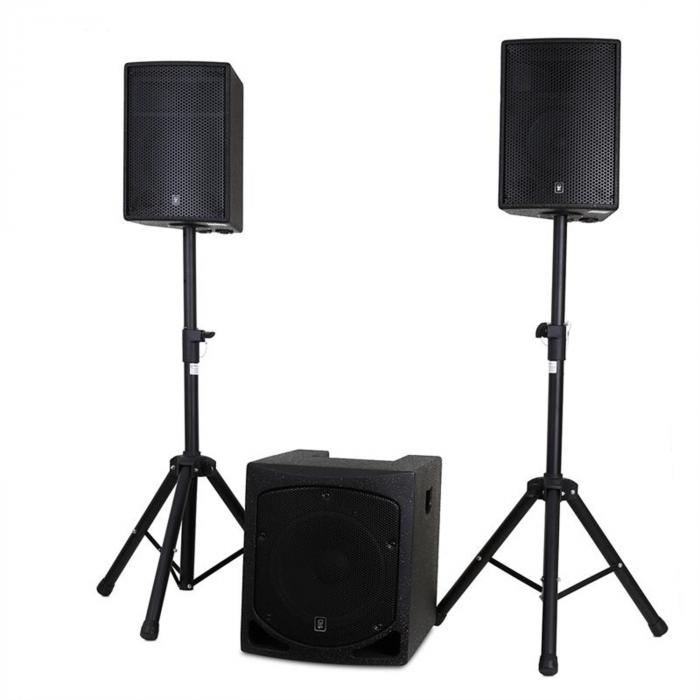 Item number: 10006370
QL1510MA Active 2.1 PA Set 15" Subwoofer
You save 12%
Delivery time: 8 - 10 workdays
Top features
One 15" (38cm) subwoofer and two 10" (25cm)satellite speakers
350W RMS + 2 x 125W RMS output
Carrying handles and wheeled subwoofer
Shipping costs: from 0,00 €
The item is ready to ship and will be shipped immediately after receipt of payment.
You may change your order at any time.
QL1510MA Active 2.1 PA Set 15" Subwoofer 2 x 10" Speakers
With the QL1510MA, QTX offer a well-rounded 2.1 activespeaker set with excellent engineering and performance for mobile DJs, bandsand party animals. The 350W RMS subwoofer and satellite speakers with 125W RMSeach deliver the right amount of power to handle small to medium-sized events.
The subwoofer houses a versatile mixer with effects forspeaking and singing events, line inputs for instruments and microphones, andtwo stereo RCA inputs for external devices such as CD players and laptops. Inaddition, an AUX output has been included for sending the audio signal to anadditional amplifier. An integrated amplifier with MOSFET technology rounds offthe subwoofer's technical features.
Thanks to a 3-band equalizer on each channel and a separatesubwoofer section, the sound can be adjusted to fit any location.
The carrying handles on the satellite speakers and wheeledsubwoofer make easy work of set up and transport. With the stands supplied, thesatellite speakers can be brought to ceiling height for optimal sounddispersion in the room. Alternatively, can be laid on their side or usedstanding for monitoring purposes.
Product details
Top features:
Active 2.1 speaker system with one 15" (38cm) subwooferand two 10" (25cm) satellite speakers
350W RMS + 2 x 125W RMS output
Carrying handles located on top of the satellite speakersand side of the subwoofer
Subwoofer with castor wheels
Stand connection on underside of the speakers for standmounting – stands included
Suitable for monitor use (horizontal, standing)
Sturdy housing with structured surface
Integrated MOSFET amplifier
Properties:
Connections: 2 x XLR microphone inputs, 2 x 6.3mm mono jackmicrophone inputs, 2 x 6.3mm stereo jack line inputs, 2 x Stereo RCA inputs(rear), 1 x 6.3mm jack headphone output, 1 x 6.3mm jack AUX output, 1 x 6.3mmjack pre out output, 1 x 6.3mm jack main output, 1 x PA output set for speakerconnection
Speaker connections: 1 x PA input, 1 x PA output
Power supply fixed to active speaker
Separately controlled channel sections (gain, volume, AUXoutput)
3-band equalizer on each channel (treble, mid, bass)
Adjustable effects for microphone use
Adjustable subwoofer section (level, cut, delay, repeat)
Illuminated LED master level display
Adjustable master volume
Power supply: 230V, 50Hz
Scope of delivery:
1 x Active subwoofer
2 x Satellite speakers
2 x Stands
2 x 5m PA cables
1 x Power supply
User manual
Dimensions:
Subwoofer: 48 x 67 x 53cm (W x H x D)
Satellite speakers: 34 x 50 x 29cm (W x H x D)
Subwoofer weight: 30.4kg
Speaker weight: 11kg each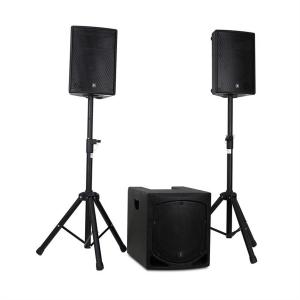 QL1510MA Active 2.1 PA Set 15" Subwoofer
One 15" (38cm) subwoofer and two 10" (25cm)satellite speakers
350W RMS + 2 x 125W RMS output
Carrying handles and wheeled subwoofer
All purchases made between the 26th of October and the 31st of December can be returned till the 31st of January 2019.