Manual
Item number: 10034672
Coldplayer Air Cooler
You save 7%
Delivery time: 3 - 5 workdays
Top features
4-in-1 efficiency: fan, air cooler, air purifier and humidifier in one
Cool breeze: four wind speeds for an air flow of up to 384 m³ / h
Water cooling: cools the air flow by up to 3 ° C through water evaporation
Also available as B stock
Shipping costs: from 0,00 €
The item is ready to ship and will be shipped immediately after receipt of payment.
You may change your order at any time.
Selected reviews from the German press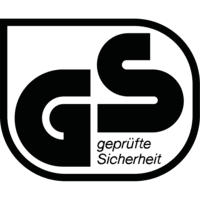 Coldplayer Air Cooler 4-in-1 68W 384m³ / h 4 Wind Speeds White
Four times as good: the Klarstein Coldplayer air cooler provides 4-in-1 efficiency as a fan, air cooler, air purifier and humidifier with the best climate. Cool freshness that is worth it.
With a powerful air throughput of 384 m³ / h as a fan, the Klarstein Coldplayer sets sluggish summer air in motion and creates a pleasant breeze at four speeds. In combination with the air cooler function, the air flow is additionally pleasantly cooled and provides refreshment with pinpoint accuracy. The Coldplayer enriches the room air with up to 1100 ml per hour of pleasant moisture and is therefore also a practical helper in winter by supplying dry air with relaxing moisture. For this, water is evaporated from the 10-litre tank via a honeycomb filter. This evaporation extracts heat from the air flowing through in a natural and extremely energy-saving way - the air flow becomes a pleasantly cool breeze and refreshes with pinpoint accuracy, whether you are at the desk, on the couch or in bed. If required, two interchangeable cooling packs for the water tank lower the temperature further for even more refreshment. The water tank can be removed completely for easy filling, cleaning and emptying. If more than one person is to be refreshed, vertical and horizontal oscillation can be activated separately to let the air flow move. An ioniser can also be activated as the last function. This enriches the air with ions, which clump dirt particles and cause them to sink. Thanks to integrated floor rollers, the Klarstein Coldplayer 4-in-1 room freshener can be taken anywhere and is immediately ready for use.
Powerful and versatile: the Klarstein Coldplayer air cooler is the refreshing answer to all hot days of the year.
User manual PDF
Product details
Top features:
4-in-1 efficiency: fan, air cooler, air purifier and humidifier in one
Cool breeze: four wind speeds for an air flow of up to 384 m³ / h
Water cooling: cools the air flow by up to 3 ° C through water evaporation
Cool for hours: two interchangeable cold packs and a 10-litre volume water tank that can be filled from the side
Humidifier: evaporates up to 1100 ml / h of water - perfect against dry heating air in winter
Economical: only 68 watts of power consumption in continuous operation
Wind in every angle: separately switchable, automatic horizontal and vertical oscillation
Individual refreshment: precise with 3 operating modes and 4 wind speeds
Intuitive operation: with self-explanatory push buttons and LED lights or via remote control
Properties:
Power: 68 watts
Volume water tank: 10 litres
Water level indicator
Humidification capacity: 1100 ml / h
Max. air volume flow: 384 m³ / h
Cooling capacity: up to 3 ° C in the air flow
On / off timer
Hourly programmable timer between 1 and 15 h
Nature mode: automatic change of 4 speeds to simulate natural wind
Sleep mode: like natural mode, with hourly reduction of the highest speed by one level until it is switched off
Evaporative cooler: lowers airflow temperature by up to 3 ° C - no constant room cooling
Automatic, horizontal oscillation
Automatic, vertical oscillation
Water tank with side filler flap and drain plug
With wheels for easy moving
Built-in handle
No change necessary: dust and honeycomb filters (nebulisers) are washable
Power supply: 220-240 V ~ | 50 Hz
Scope of delivery:
1 x air cooler
2 x cold packs
1 x remote control
Operating instructions in English (other languages: German)
Dimensions:
Dimensions: approx. 38 x 77 x 29 cm (WxHxD)
Power cord length: 115 cm
Weight: approx. 8.8 kg
Coldplayer Air Cooler
4-in-1 efficiency: fan, air cooler, air purifier and humidifier in one
Cool breeze: four wind speeds for an air flow of up to 384 m³ / h
Water cooling: cools the air flow by up to 3 ° C through water evaporation