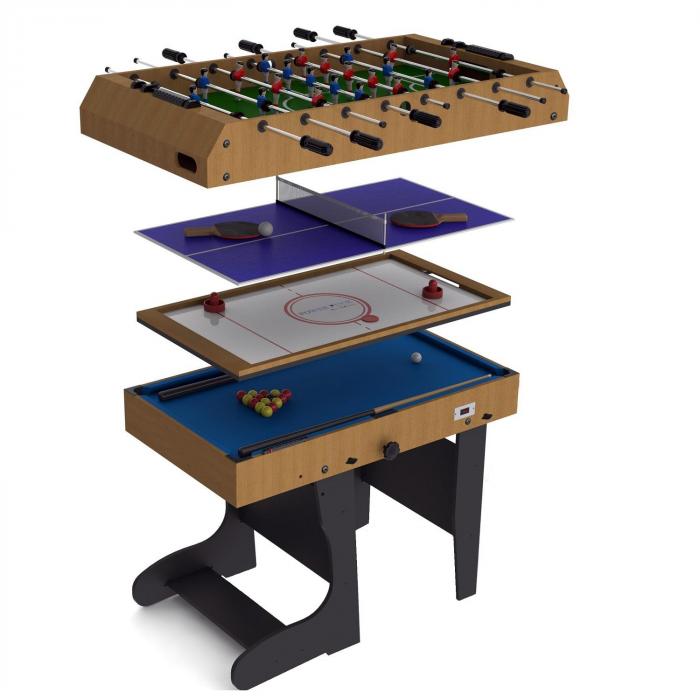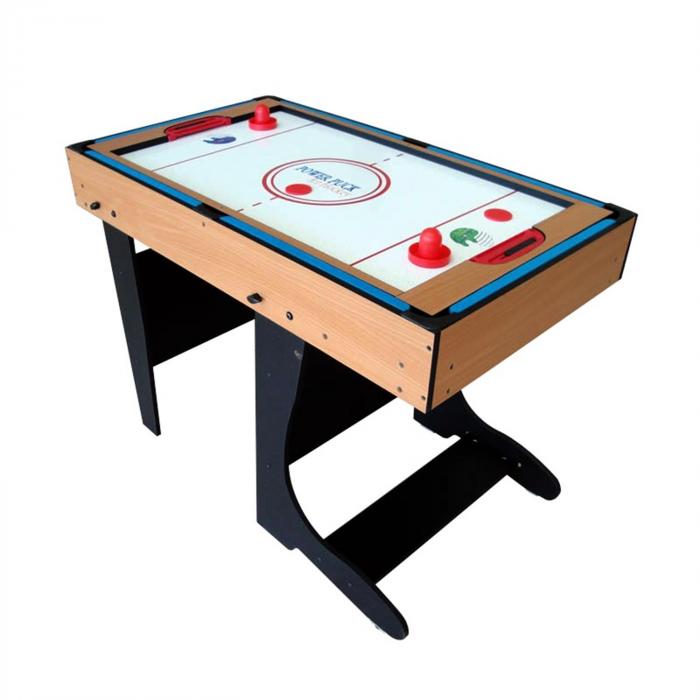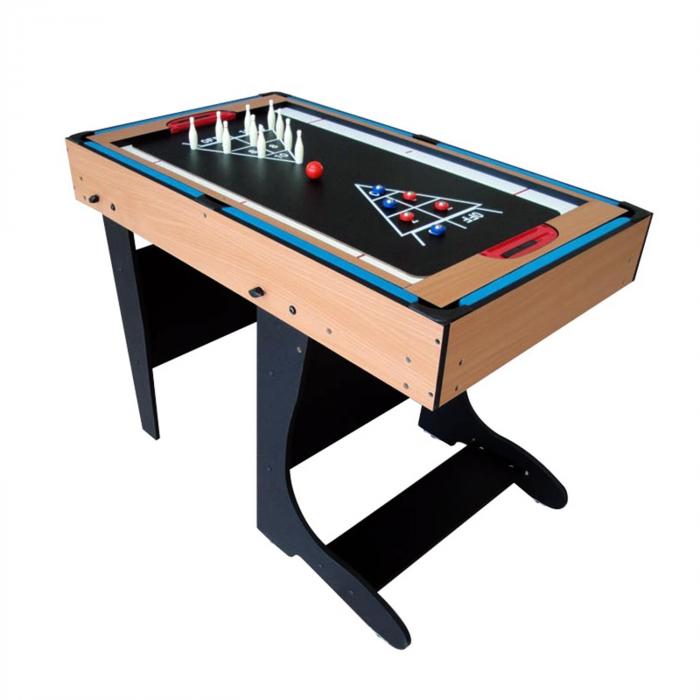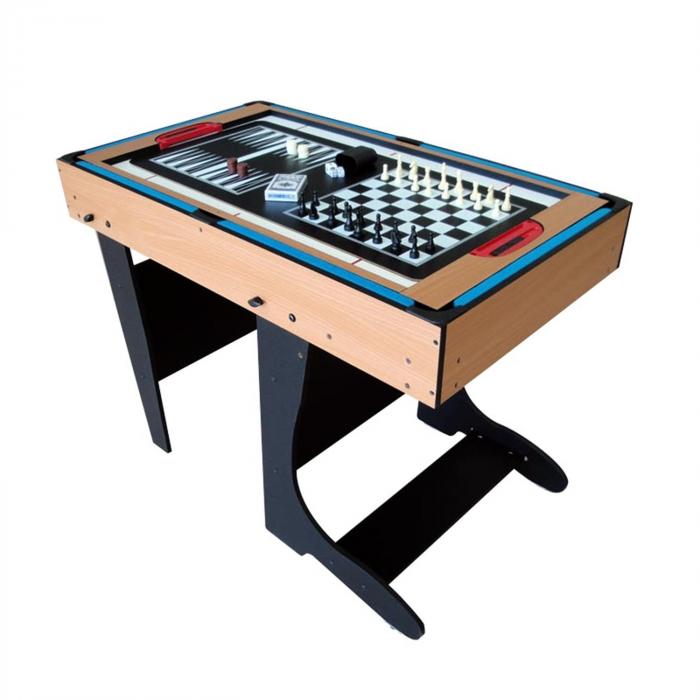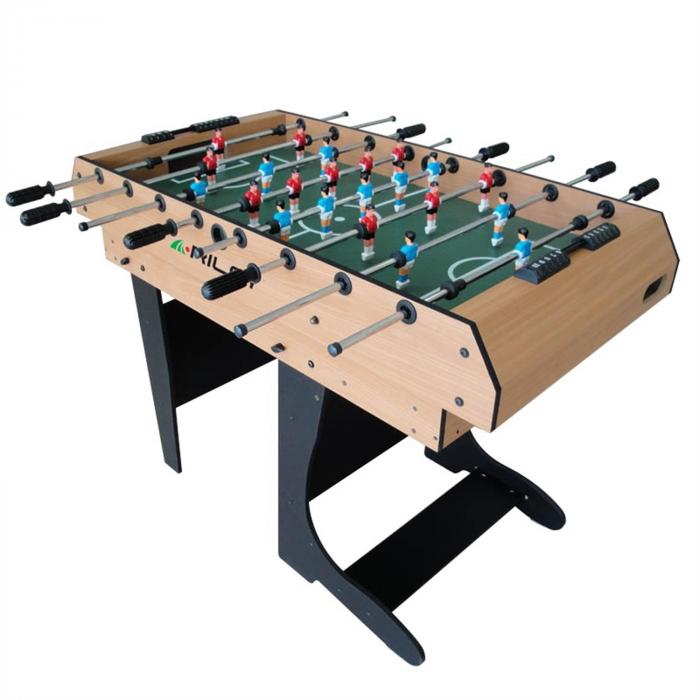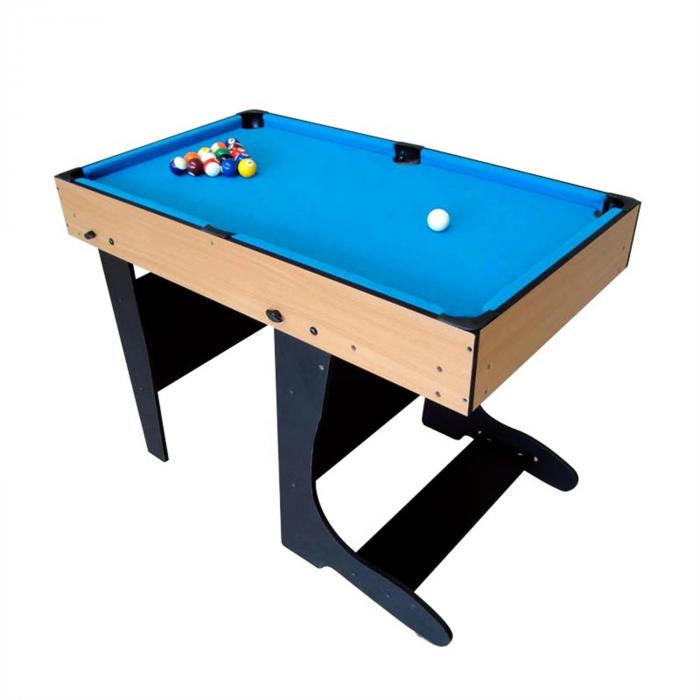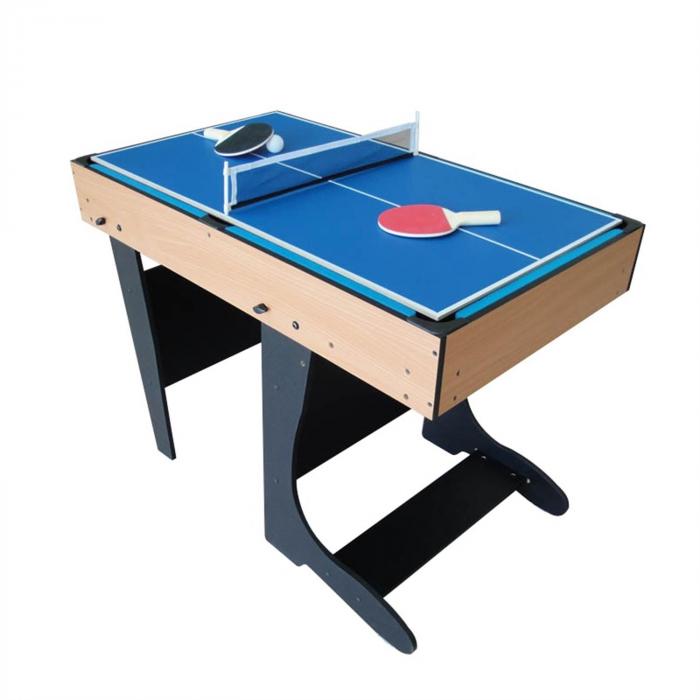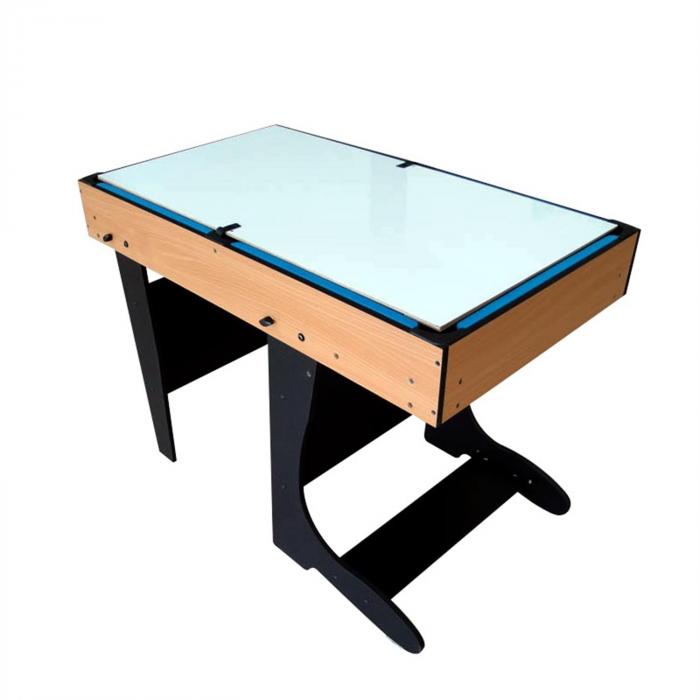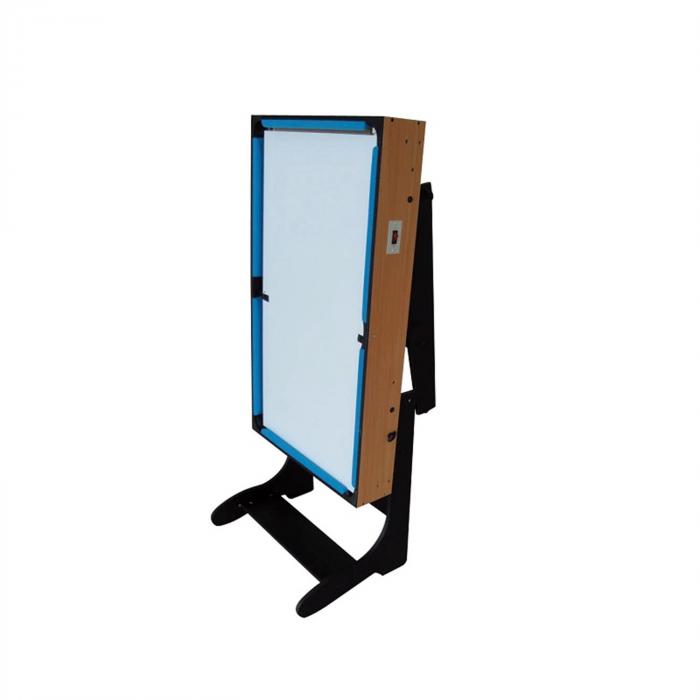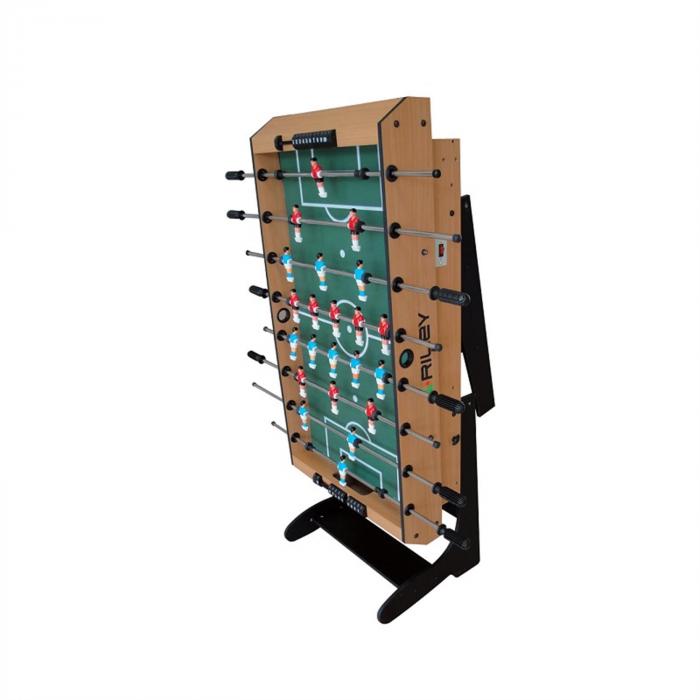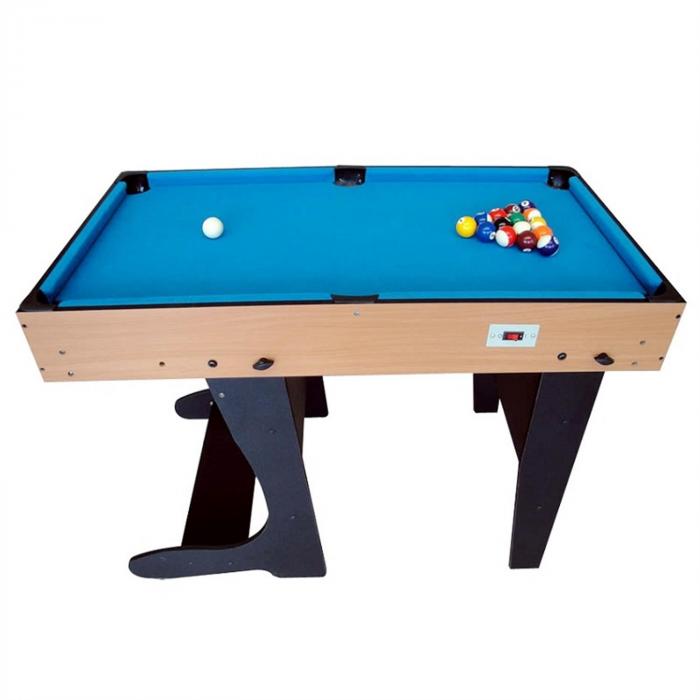 Item number: 10028222
M12B-1F 4-in-1 Game Table
Unfortunately, no articles are currently available
Top features
Game table with 12 functions
Electric Air Hockey
Numerous accessories
Shipping costs: from 0,00 €
The item is ready to ship and will be shipped immediately after receipt of payment.
4 in 1 Game Table Foldable 12 Games Air Hockey Foosball Pool
The 4 in 1 game table from Riley extends the functionality of the classic table games by using special features that make domestic games more enjoyable. The three table modules provide 11 different games for one or more players. The wide range of accessories ensures that you can start playing with the 4 in 1 game table immediately. Test your skill against your friends with air hockey, billiards, table tennis, foosball, shuffleboard and bowling. Enjoy a quiet night with a game of chess, checkers or backgammon. Or check whether Lady Luck is with you with a game of cards or dice.
The electric fan offers a real air hockey experience - gone are the days when you have to push the puck over the pitch. Once the fan is turned on, the puck will float above the table, allowing for a fast-paced and addictive game that will require your full attention.
All games can be set up with just a few simple steps. For a tactical team meeting before or after playing, a whiteboard is also provided. And if your friends have gone home, you can flip the game table up and easily and compactly stow it away. It won't even take up much space in small hobby rooms. A big bag is provided for storing the accessories so that nothing is lost.
Product details
Top features:
Game table with 4 modules
Real air hockey with electric fan
Numerous accessories for Instant gameplay
Whiteboard included
Properties:
Easily replaceable game modules
unlimited fun with 11 games
Foldable base for space-saving storage
large carrying bag for safe storage of all small parts
Power Supply Fan: 220-240 V/50 Hz
Scope of delivery:
1 x Game table with Billiard panel
1 x Air hockey module
1 x Table Tennis module
1 x Foosball top
1 x Billiard set with 16 balls 1.5'', 2 cues, chalk and ball triangle
1 x Table Tennis Set with 2 rackets, ball and net
1 x Air hockey set with Puck and 2 bats
1 x Foosball set with ball and points counters
1 x Table Bowling set with 10 pins and ball
1 x Shuffleboardset with 8 disks
1 x chess set with 16 black and white figures
1 x Backgammon/Checkers set
1 x Game Cards
1 x Dice set with 5 dice and cups
1 x Accessory bag
English manual (other languages: German)
Dimensions:
60 x 85 x 120 cm (WxHxD)
Weight: 31 kg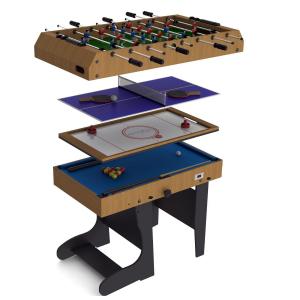 M12B-1F 4-in-1 Game Table
Game table with 12 functions
Electric Air Hockey
Numerous accessories
All purchases made between the 25th of October and the 31st of December 2019 can be returned till the 31st of January 2020.