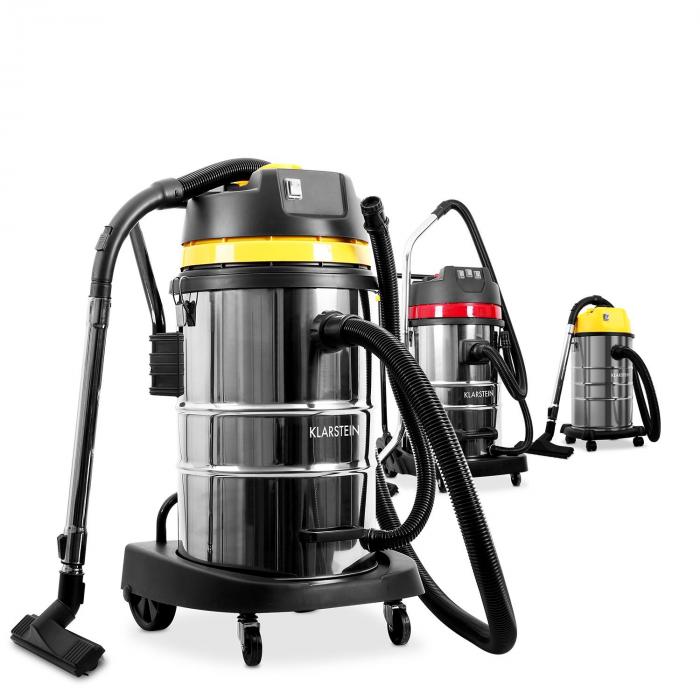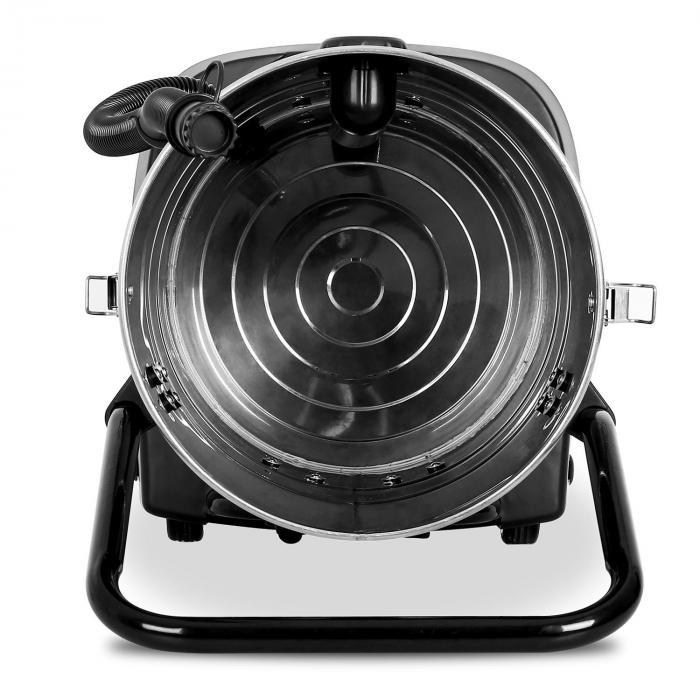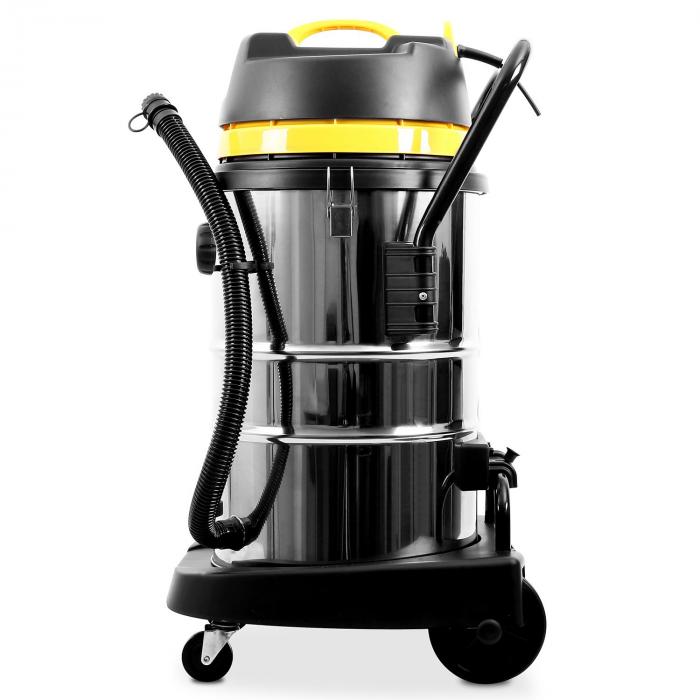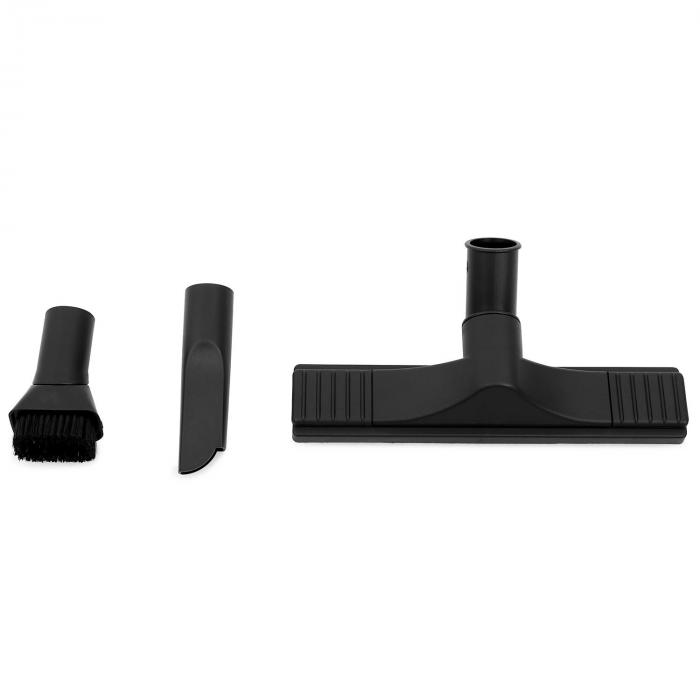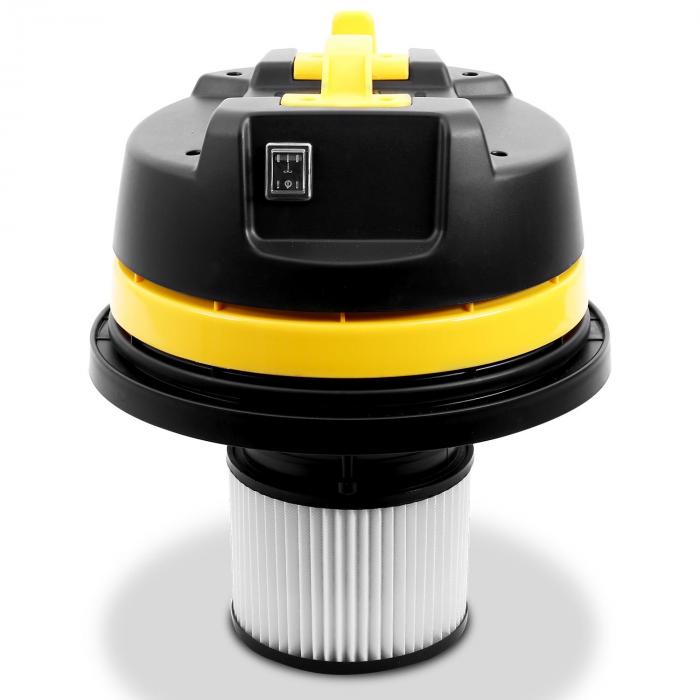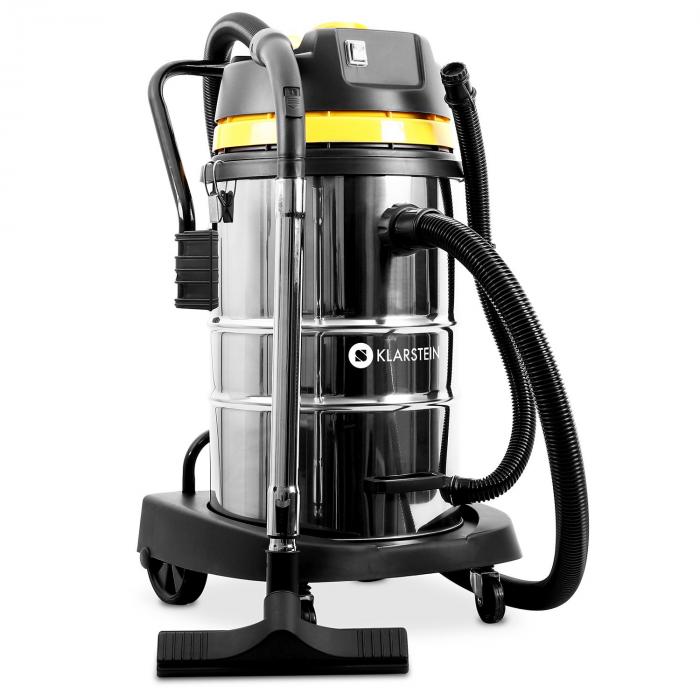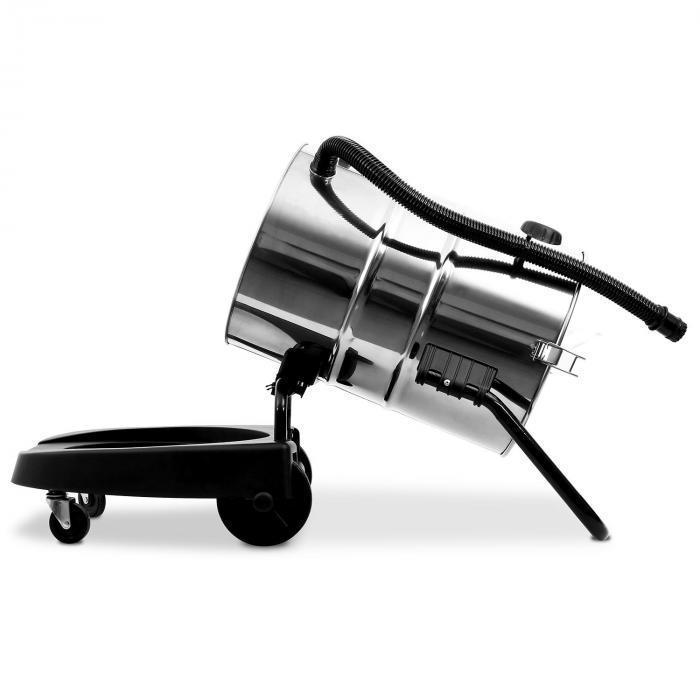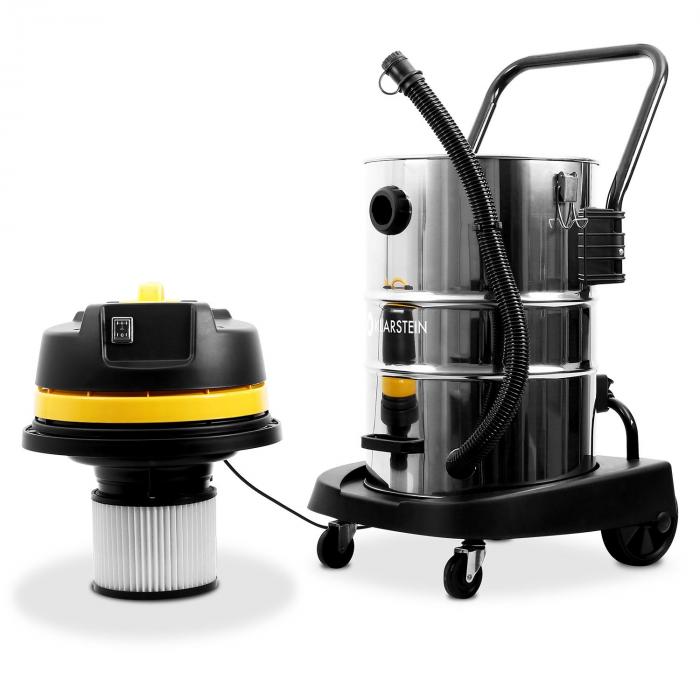 Manual
Item number: 10007544
IVC-50 Wet/Dry Vacuum Cleaner
You save 37%
Delivery time: 3 - 5 workdays
Top features
Powerful wet/dry vacuum cleaner with 2000W
Dual motor
Resealable 70cm water drainage pip with individual support
Shipping costs: from 0,00 €
The item is ready to ship and will be shipped immediately after receipt of payment.
You may change your order at any time.
IVC-50 Wet/Dry Vacuum 2000W
Powerful wet/dry vacuum cleaner with 2000W dual motor,various accessories, resealable 70cm water drainage pipe and large range ofmovement. Features a stable stainless steel container with 50 litre volume.
The IVC-50 from Klarstein features excellent suction and apowerful dual motor.
Thanks to its 8m long power cord, this industrial wet/dryvacuum cleaner can be used freely and flexibly in any environment where a mainspower supply is available.
Klarstein also include a 50 litre stainless steel containerthat is extremely stable and resistant to corrosion and build up of dirt.
The vacuum cleaner can be easily emptied with the help of a70cm, resealable water drainage pipe. A support ensures that the end of thepipe is always held above the level of the water to avoid unwanted drainage.
For easy drainage and cleaning, the vacuum cleaner can betilted at its base.
Thanks to its light weight and large rubber wheels, theKlarstein IVC-50 industrial wet/dry vacuum cleaner can be easily operated byany user.
User manual PDF
Product details
Top features:
Powerful wet/dry vacuum cleaner with 2000W
Dual motor for added suction power
Resealable 70cm water drainage pip with individual supportfor easy draining of the container
Lightweight – can be easily transported by one person
Properties:
50l stainless steel container
8m long cable for added mobility
1.5m plastic suction hose, with regulated suction power
Metal suction tube with adjustable length (50-80cm)
Various accessories for universal application
Nozzle with rubber lip and brush attachment
Tilting container for easy emptying and cleaning
Container can be locked in place to avoid unwanted tilting
Plastic lid – for easy lifting
Large handle on lid – for easy handling even with gloves
Container handle on front of vacuum cleaner
Metal quick lock for locking lid
Sturdy plastic base with large rubber rear wheels andfree-moving front wheels
All connections and screws sealed with vibration-resistantrubber
Power switch with rubber cap to prevent entry of dirt orwater
Safety class: IP X 4 – protection against splashes from allsides
Power supply: 230V/50Hz – 2000W
Scope of delivery:
1 x Vacuum cleaner with base
1 x Hepa filter
1 x Suction hose
1 x Suction pipe
1 x Nozzle
1 x Furniture brush
1 x Brush
User manual
Dimensions:
42 x 80 x 46 (W x H x D)
Suction tube: 50-80cm
Suction hose: 1.5m
Extension cable: 8m
Container: 50l
Weight: 13kg
Customer opinions
Tested review
First time use, it was blowing water spray out of the blow outlet at the top. I rang Hifi Tower and they said that the seal was broken and I had to return it to them for repair. Not happy at all. I live in Ireland I have to send it back to Germany for repair and this will take 14 to 20 working days before I had it back. Not good. there should be a 3 to 5 turn around time for business users. It has put me off buying from these again.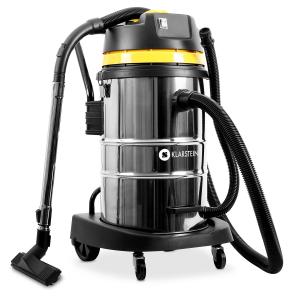 IVC-50 Wet/Dry Vacuum Cleaner
Powerful wet/dry vacuum cleaner with 2000W
Dual motor
Resealable 70cm water drainage pip with individual support
All purchases made between the 25th of October and the 31st of December 2019 can be returned till the 31st of January 2020.