All purchases made between the 23st of October and the 31st of December 2023 can be returned till the 31st of January 2024.
Contact Us
Return your item
Returning your goods
Here you have the possibility to register your request for returning your order.

Once you proceed through the registration process, you will receive a confirmation email with your return instructions and labels.
Self-Service Return Tool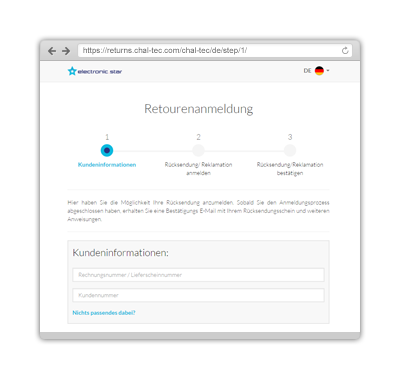 Order Status
Order Status
Here you can check the current status of your order.
You'll find these details on the order confirmation email we sent you when you completed your order. E.g.: 0400002614
Help
Fast and easy
Return your order in 3 easy steps

Request your return paperwork here:
https://returns.hifi-tower.co.uk
Print your paperwork, insert the return form inside your parcel and affix the barcoded label to the outside of the parcel.
Take your parcel to your local post office
As soon as your goods have arrived, we take care of your request immediately. You will then be notified of the refund or exchange of the goods automatically by e-mail.

We offer the following methods of payment

PayPal - Fast and easy
VISA, Mastercard - Debit/Credit Card
Cash in advance - Paying with prepayment

My order status

You can view and reviewall your orders, or amend any outstanding orders.


Simply click here!
FAQ
Telephone
We will be glad to help you
+353 (0) 180 - 0901 993*
Monday to Friday from 09:00 to 15:00
*Standard rates apply. Calls from mobile networks may vary.